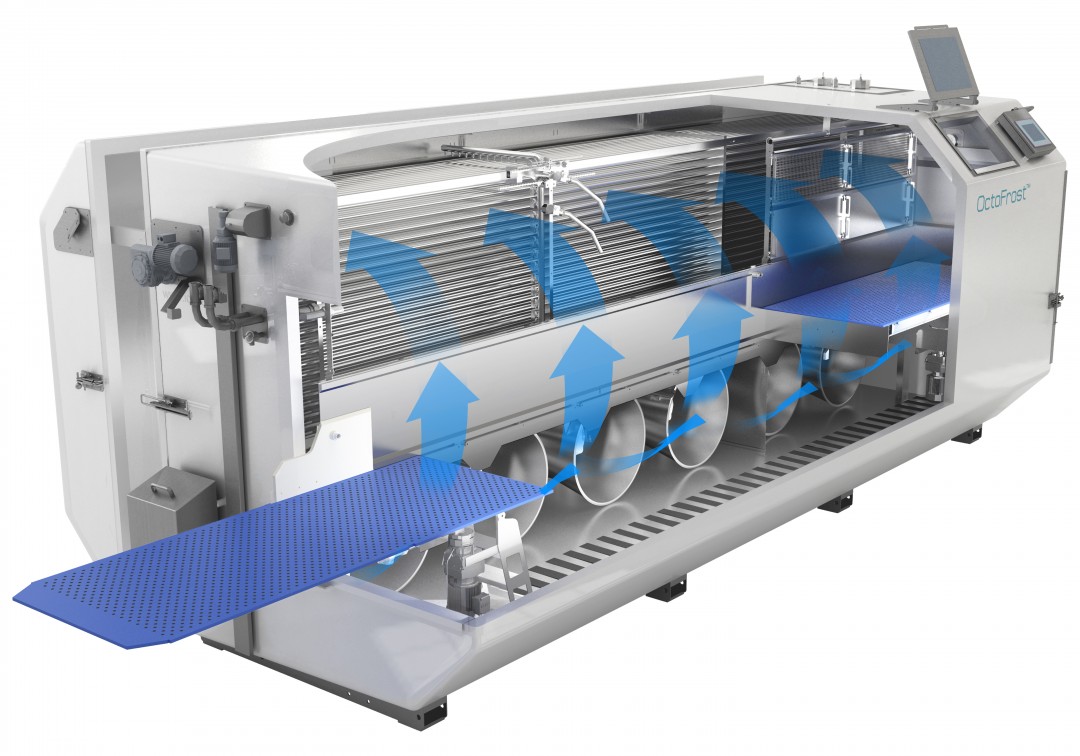 Repeat order from market-leading Thai shrimp processor Marine Gold Products Ltd.
In the spring of 2019, Marine Gold Products (MRG) placed an order for a new top of the line shrimp cooker and two IQF freezers from the OctoFrost Group.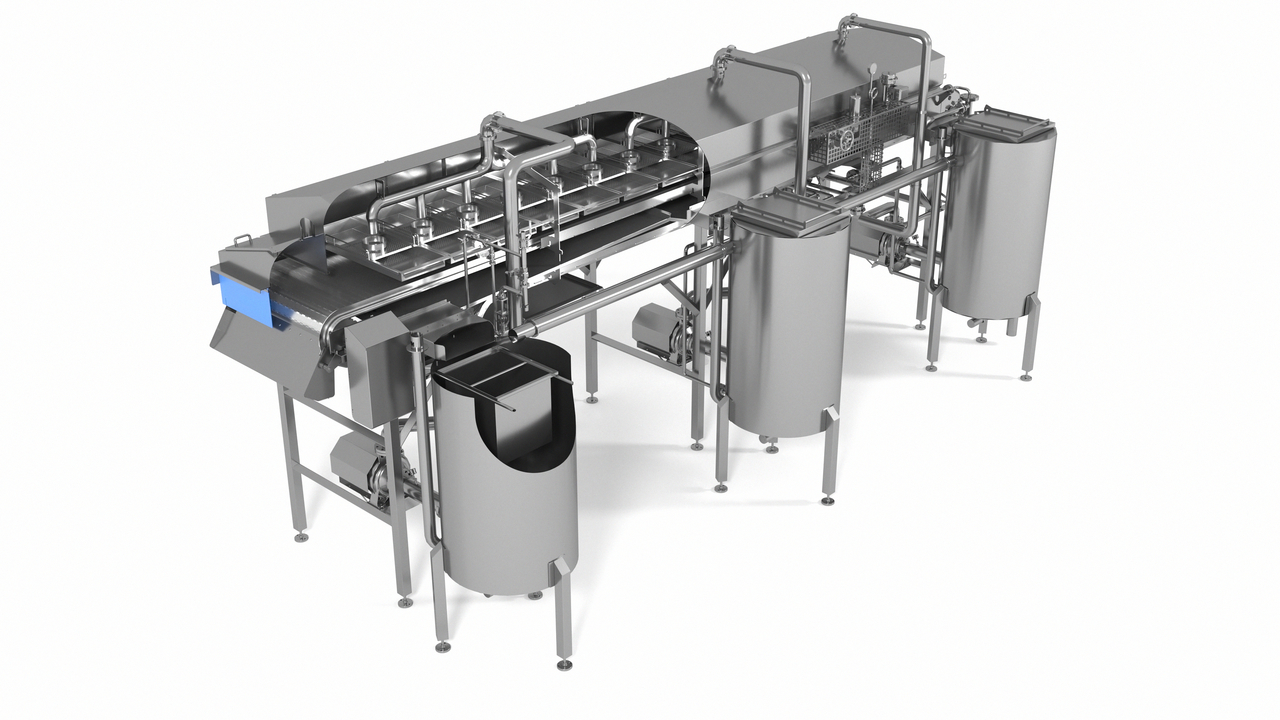 In 2010, MRG, with vast experience in traditional and forced convection steam cooking and nitrogen IQF freezing, invested in an OctoFrost screw-type water cooker (4.000 kg/hr) and an IQF line.
Shortly after the commissioning of this line, MRG purchased a second IQF freezer, because it showed significant better separation of the frozen products at a lower production cost.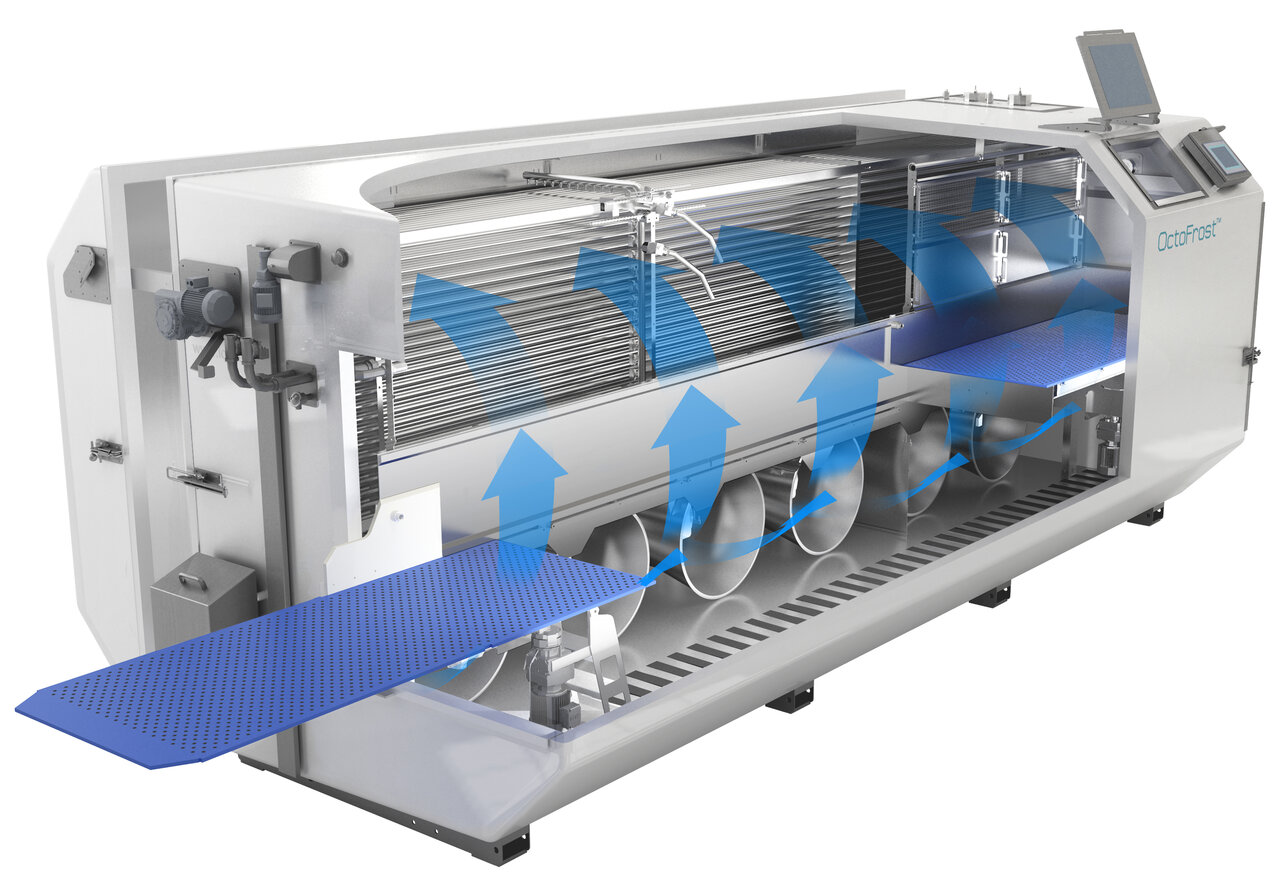 In 2013 Marine Gold Products replaced its screw cooker with the latest cooking technology, the first-generation Impingement Flash Rain-shower Cooker, with a capacity of 4.000 kg/hr, achieving the highest possible yield.
The 3-temperature zones OctoFrost™ IF Cooker provides absolute control of the cooking process, preventing over-cooking, resulting in a higher yield and reduced curling. The management and line operators of MRG are impressed by the total control over dwell-time and the exact water temperature hitting the shrimps that the OctoFrost IF Cooker achieves, which is a problem with steam cookers.
Marine Gold Product's decision to add a second high capacity rain-shower Cooker and two more IQF freezers from OctoFrost show its trust in the OctoFrost technology.
---