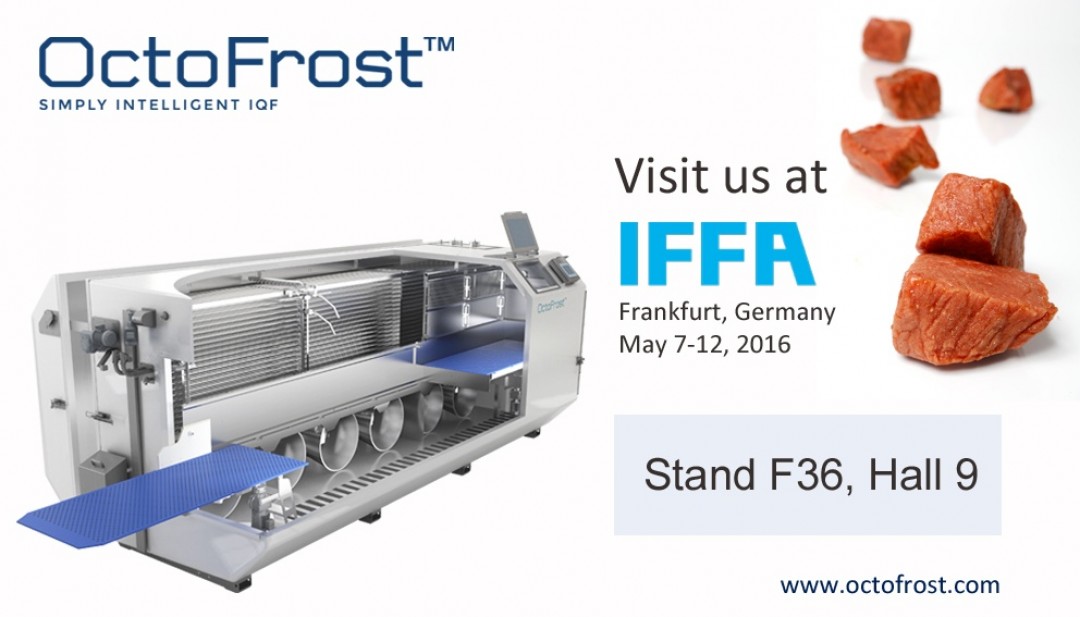 OCTOFROST WILL EXHIBIT AT IFFA 2016
OctoFrost is pleased to announce that we will be exhibiting at IFFA 2016 Trade Show in Frankfurt, Germany on May 7 - 12!
As food safety is the key priority for most meat processing companies, OctoFrost™ design and technology not only ensures realiable food safety standards but also guarantees great separation for challenging products like raw, minced meat or sticky marinated meat.
Come and learn more about the benefits of OctoFrost™ when freezing meat products! Meet us at IFFA!
Book a meeting with OctoFrost representatives on sales@octofrost.com.
---