High Yield means getting better product output without increasing the energy, product and labor input.
High yield is achieved by not only keeping energy consumption low but also decreasing product losses that can be caused by overcooking, dehydration and waste. In food processing, high yield can be achieved by using efficient food processing technology.
PREMIUM IQF PRODUCT SELLS AT PREMIUM PRICE
By achieving overall efficient processing with each OctoFrost machine, the final end result is a premium IQF product which is usually sold at premium prices. The efficiency of each equipment separately contributes significantly to the ability of the processor to offer a high-quality IQF product.
Due to no over-cooking / over-blanching, combined with efficient chilling and high-quality IQF freezing, there is no lump, coral formation, product fines or damage. This means a premium product, less waste and overall higher yield for the food processor.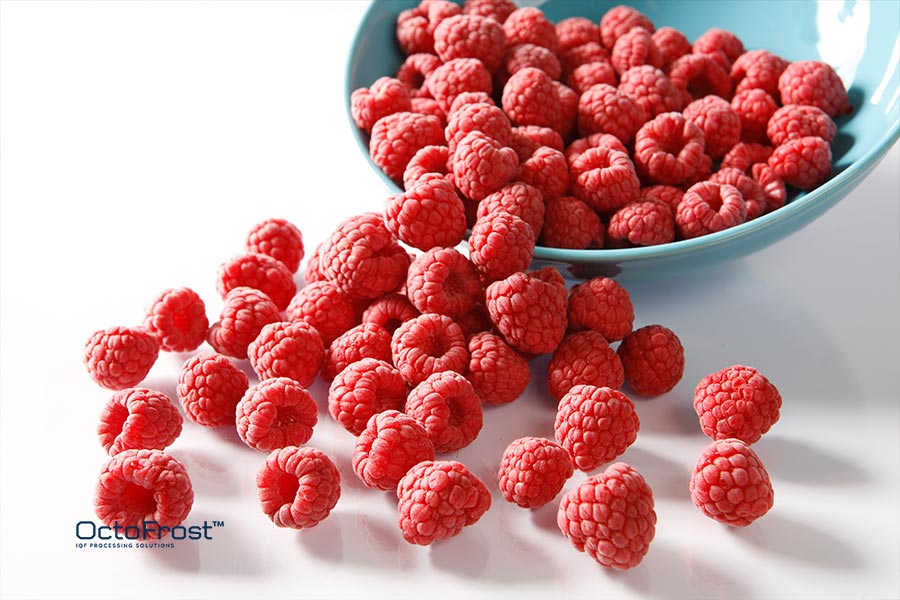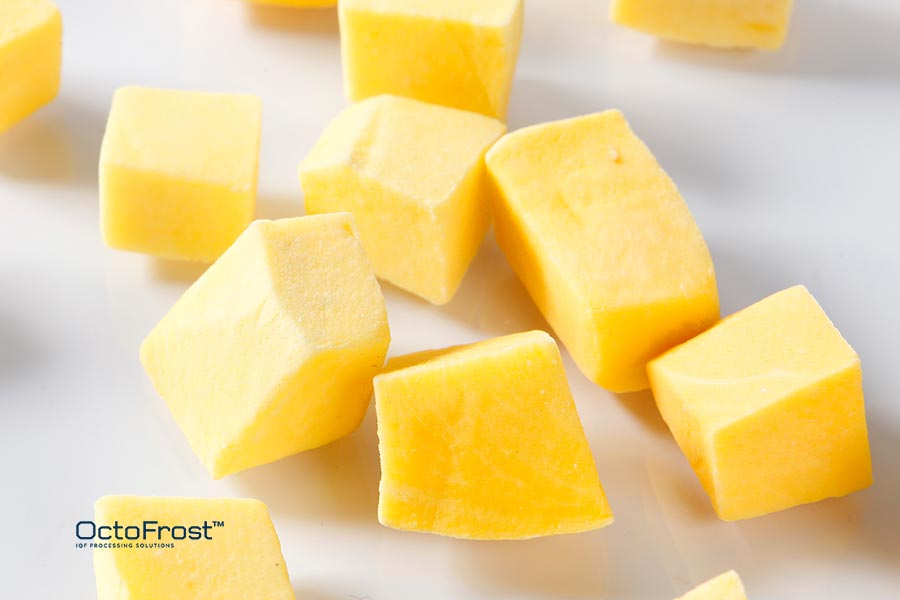 Temperature control means higher yield
When it comes to shrimp or other products such as fruits and vegetables, over-cooking / over-blanching can become a true challenge. However, with the OctoFrost IF Cooker optimal product quality and yield is guaranteed by the precise control over cooking / blanching time and temperature. No excessive shrimp curling, right product color and texture as well as preserved taste and flavor are the main characteristics of the products passed through the OctoFrost™ IF Cooker.
Temperature of the shrimp's surface remains below 80°C, which results in at least 1% yield gain compared to forced convection steam cooking. In comparison to traditional steam cookers, the yield gain can even reach 9%.
Learn more about the IF Cooker
Learn more about the IF Blancher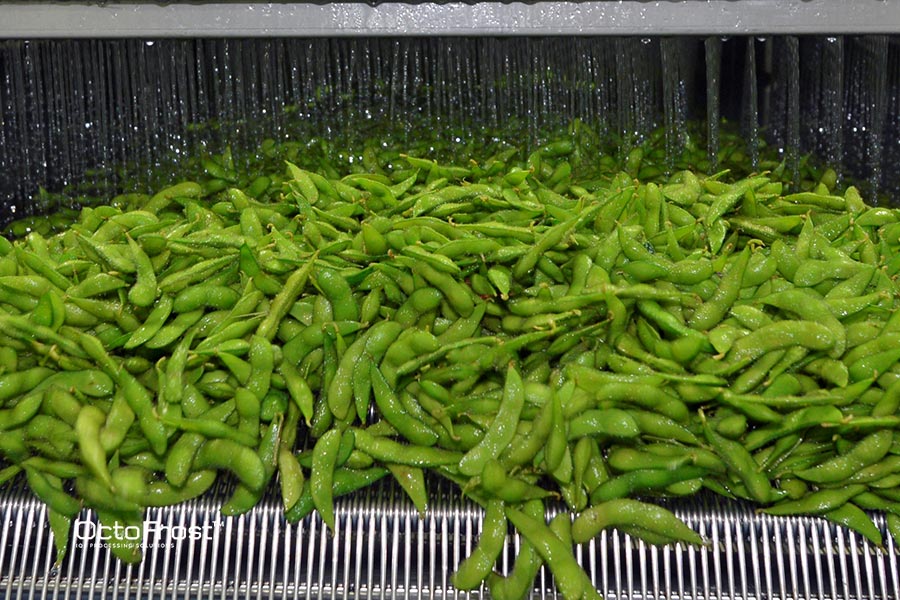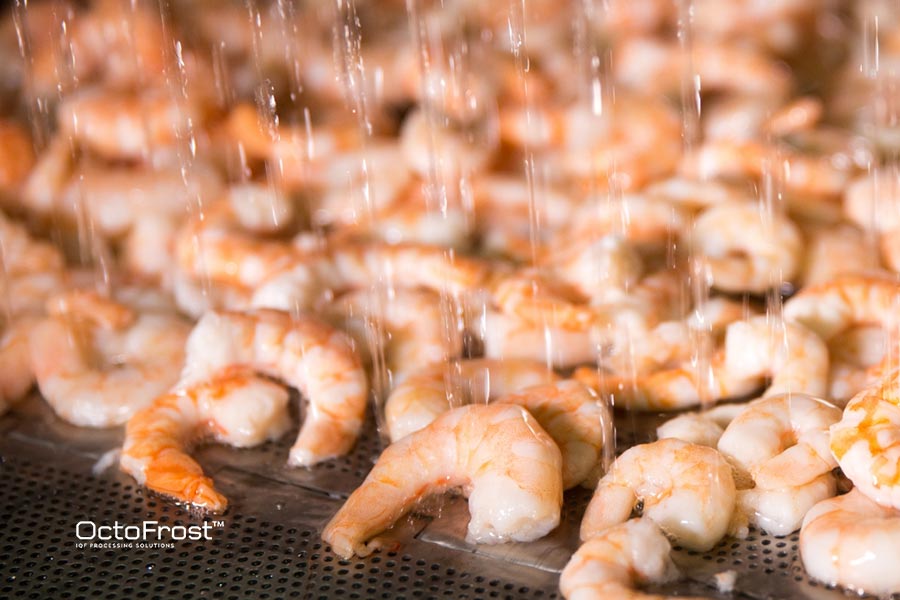 Quick chilling retains product moisture
With the OctoFrost IF Chiller, the core temperature of the products is 5°C or less. This is considered a well-chilled product as it has retained its natural moisture and flavor. After blanching or cooking, the product will gently fall into the ice-cold water, which will immediately stop the blanching or cooking process, preserving high yield.
Learn more about the IF Chiller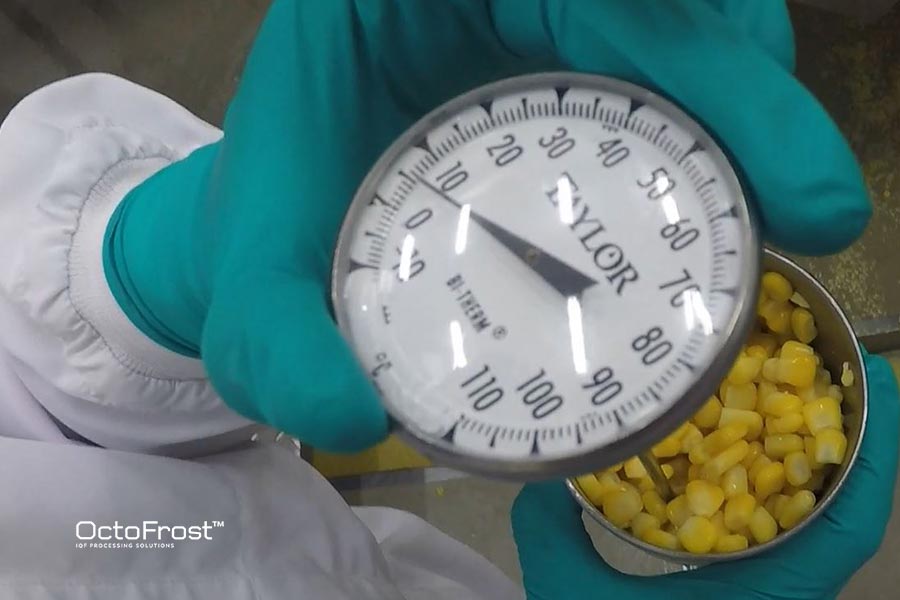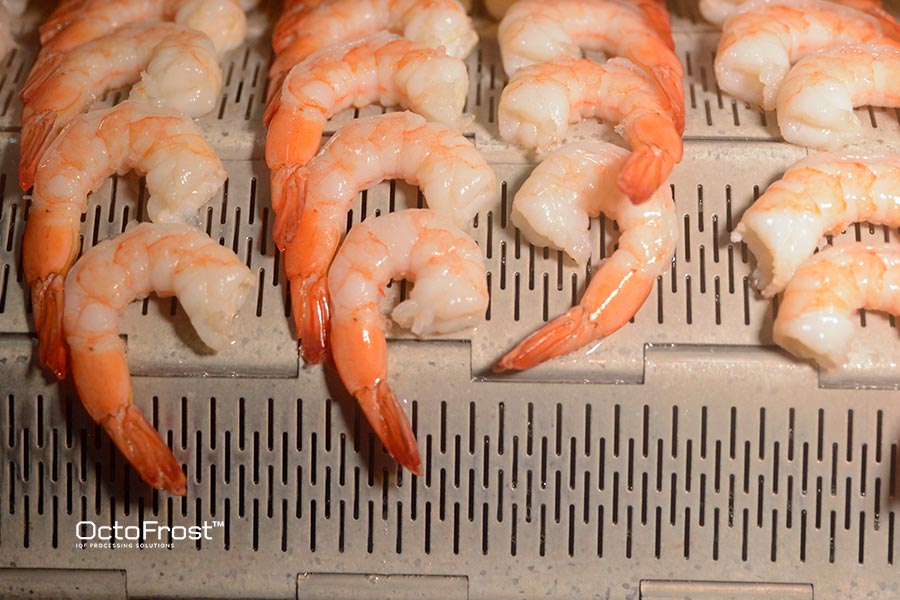 Low product dehydration during IQF freezer
The OctoFrost IQF Freezer design is based on years of experience, scientific methods and thorough testing. The complex aerodynamics in the freezer, together with the unique shape of the freezer, significantly reduce product dehydration and prevent snow formation in the freezer. The product dehydration with the OctoFrost tunnel is below 0.5%, while with other freezing technologies it can reach as high as 10%. Product dehydration means yield loss, which negatively affects profitability.
Learn more about the IQF Freezer