OctoFrost launches new Multi-Level Impingement Freezer
Innovating for Success 
At OctoFrost, we're driven by a relentless pursuit of innovation and sustainability. Over the past years, we recognized the need for a more efficient impingement freezing solution. Thus, honoring our commitment to continuously innovate sustainable solutions, we proudly launched the unique Multi-Level Impingement Freezer in 2021, aiming to enhance the traditional impingement freezing technology while ensuring cost-effectiveness and space optimization. 
Let's Dive into Impingement Freezing
Impingement freezing is a rapid freezing method that harnesses the power of high-speed airstream from both above and below the food product. This type of freezing is suited for a range of thin food products, such as hamburgers, fish or chicken fillets, shrimp, dumplings, ensuring exceptional quality by achieving quick freezing in just minutes while minimizing product dehydration.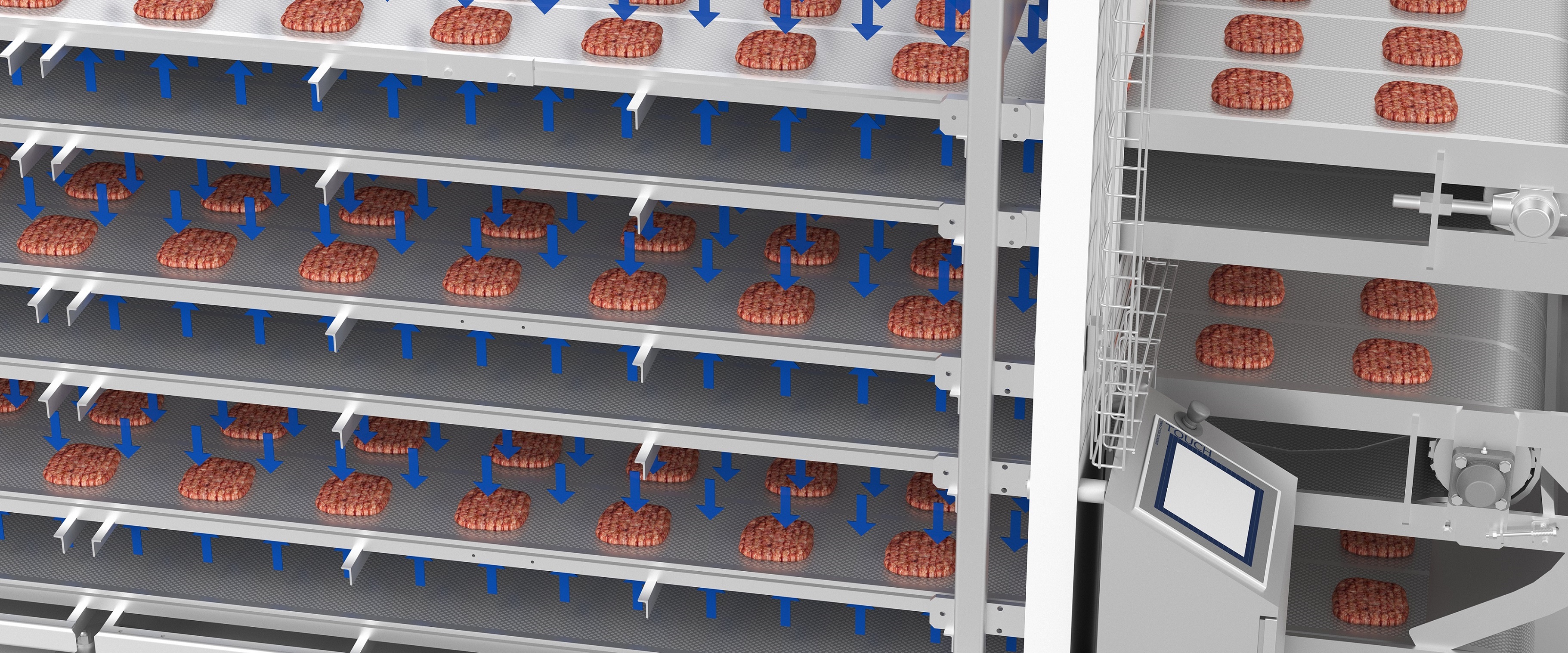 But that's not all. Impingement freezing also finds its utility in crust freezing larger products before slicing. The circulating air's high velocity guarantees premium product quality, making it a go-to freezing method.
Elevating Freezing Technology
With our unwavering commitment to progress, we set out to enhance the impingement freezing technology and introduce a game-changer for the food processing industry – the OctoFrost Multi-Level Impingement Freezer. 
Ingeniously designed for a small footprint, our Multi-Level Impingement Freezer provides benefits over cryogenic freezing as it eliminates the need for liquid nitrogen, thereby substantially reducing running costs for food processors. It's an impressive feat that redefines efficiency.
What Sets Us Apart
The Multi-Level Impingement Freezer boasts not only cost-effectiveness but also remarkable capacity and footprint advantages. Unlike traditional freezers with a single belt, our innovative design features three conveyor straight belts. This ingenious configuration effectively doubles the production capacity per square meter of factory space. 
The advantages for food processors are abundant. Enjoy a higher load capacity, impeccable product shape preservation, and the flexibility to run different products on each level. It's a level of convenience and efficiency that propels businesses forward.
Exciting opportunities for seafood processors
For seafood processors, particularly those dealing with shrimp and fish fillets that require glazing, our Multi-Level Impingement Freezer opens up a world of competitive advantages. You now have the opportunity to install glazers at both ends, allowing for three glazing cycles while simultaneously hardening the glaze within the same freezer. It's a space-efficient and lucrative solution that maximizes productivity.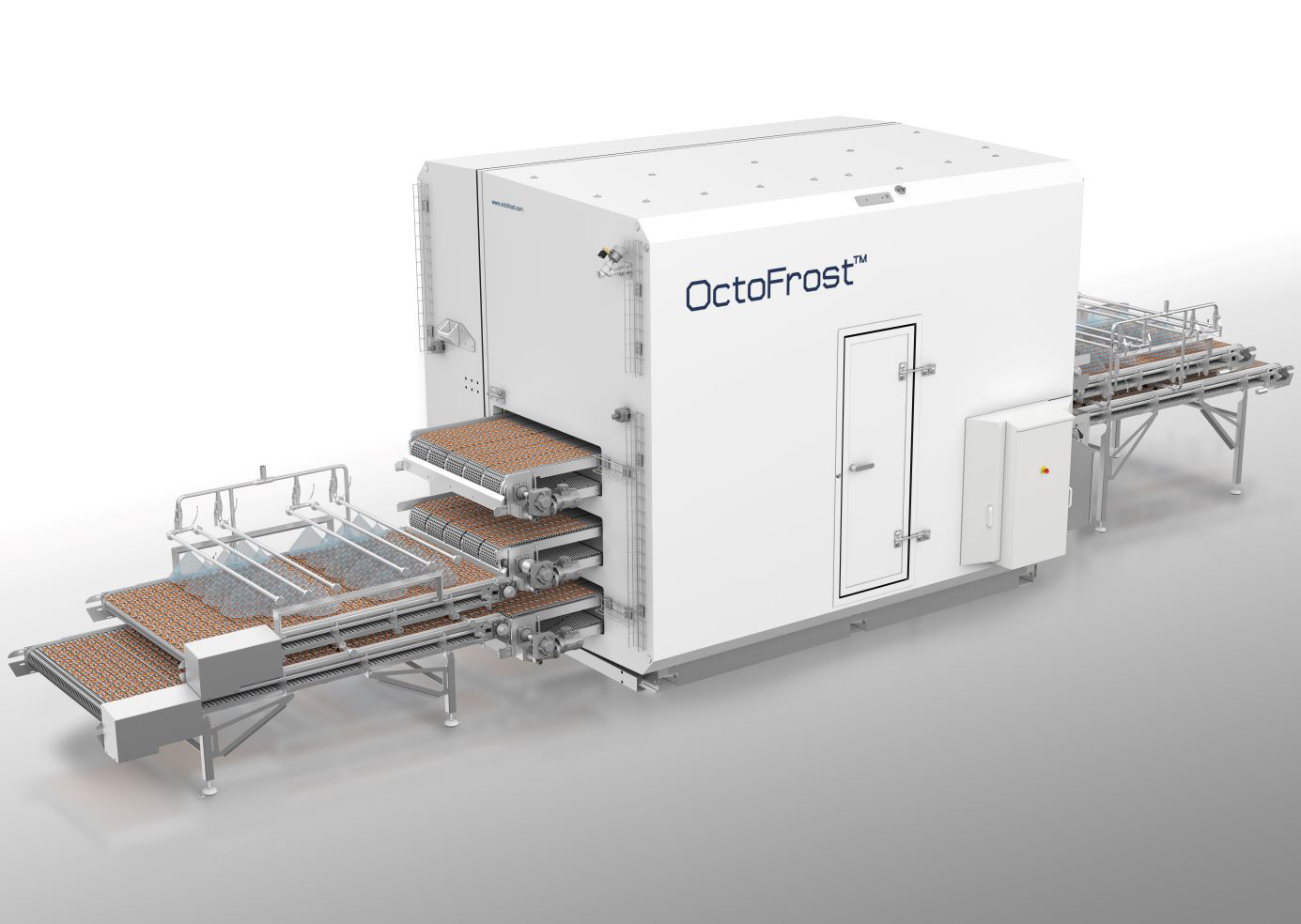 Discover the Future of Freezing
We invite you to witness the power of our Impingement Freezer in action.
Click here to watch a 3D video of the Multi-Level Impingement Freezer.
At OctoFrost, we continuously strive to push the boundaries of food processing, revolutionizing freezing technology for a more sustainable and efficient future. Join us on this journey as we shape the industry and empower food processors worldwide with our cutting-edge solutions.
---