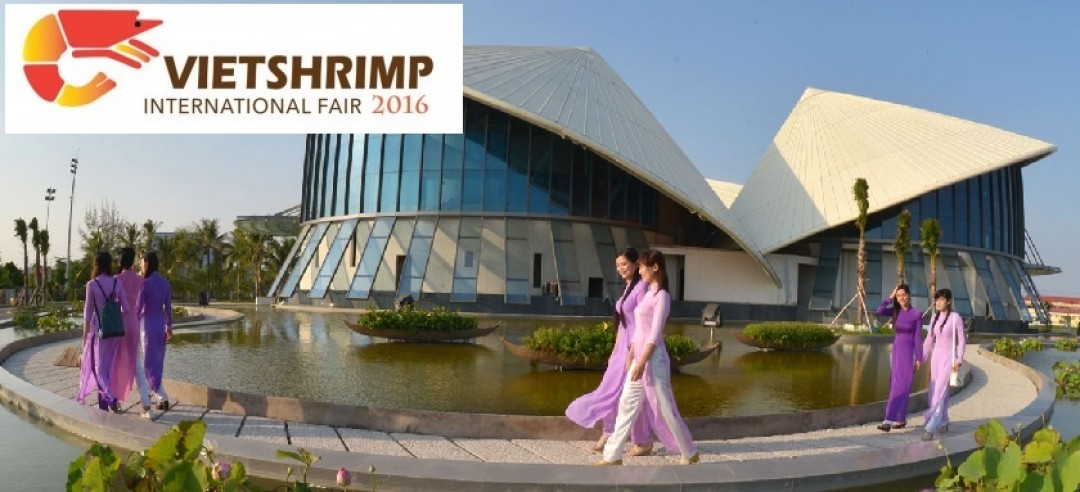 OCTOFROST EXHIBITS AT VIETSHRIMP 2016
OctoFrost Vietshrimp 2016 is the very first shrimp-specialized exhibition which is going to be hosted on a large scale in Vietnam. OctoFrost will be present at this event because we firmly believe that the OctoFrost IQF technology has proven its impressive abilities to maintain separation of extremely sticky shrimps, cooked as well as raw.
The event will attract over 200 domestic and foreign businesses participating with more than 150 booths. Vietshrimp 2016 is going to be an opportunity to introduce the achievements, opportunities and threats of Vietnam shrimp industry; promote the image of Vietnamese shrimp to the world market; distribute new and qualified aquaculture products; create connections and opportunities for business development.
Vietshrimp International Fair 2016 is going to take place with 3 main events: Workshops with different topics related to the shrimp industry; Vietshrimp Fair with 150 booths and Photo Exhibition with more than 100 selected photos reflecting the working life of fishermen in Vietnam, as well as some typical domestic shrimp production models.
Vatanya Modin – the OctoFrost representative in SE Asia, will proudly represent our company and welcomes everyone interested in learning more about OctoFrost IQF freezer at stand 94.
---