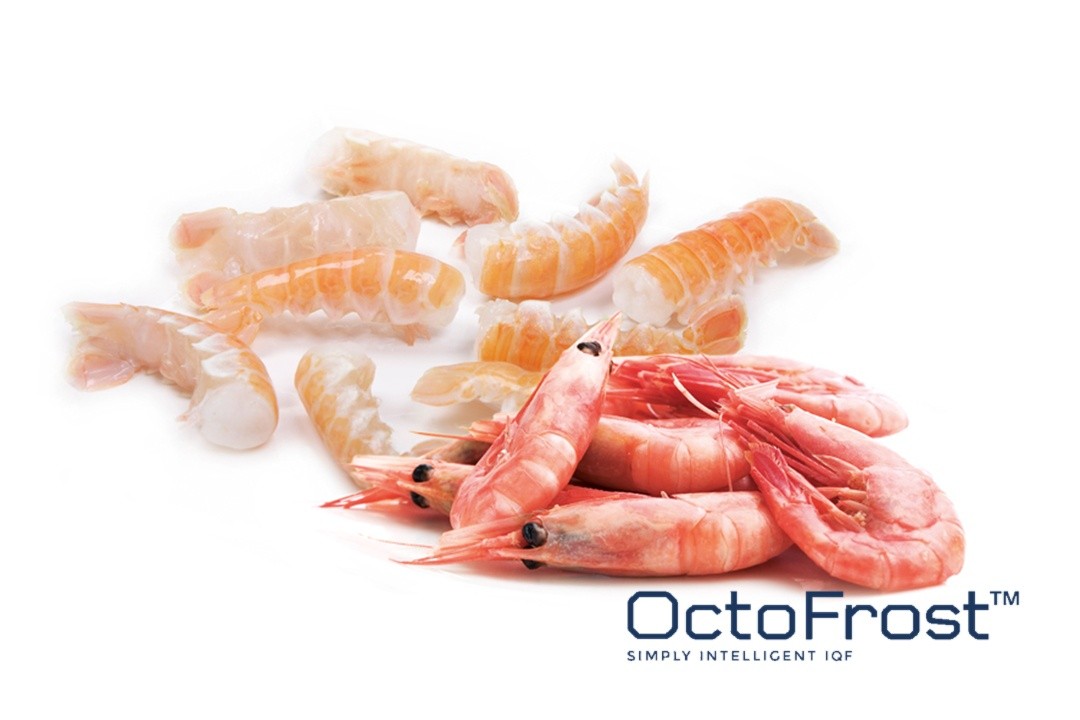 NEW TRENDS IN THE INDUSTRY: IQF MACHINES FOR SEAFOOD
Seafood is gaining more popularity among consumers and it is now a broadly consumed product all over the world. Seafood is rich in protein and it is a big source of vitamins such as vitamin D, vitamin A, as well as anti-inflammatory omega 3 fatty acids, not to mention that it is seen as a healthier alternative to other protein based food products.
What are the seafood industry trends to watch out for?
The seafood market is growing and that brings huge potential to the IQF industry. As any other food product, seafood can only stay fresh for so long and that leads to the necessity to find sustainable solutions of preservation while maintaining the seafood's freshness, nutrients, taste and texture.
It is of course known that freezing is the most efficient way to preserve seafood, but because of the products' sensitive nature, freezing seafood can be a real challenge. Seafood processors are expected to deliver high quality products while handling a product that is typically more expensive and more difficult to process.
The freezing method of IQF technology though, which maintains the seafood separate during the freezing process as well as the products' natural shape, color, taste, smell and texture, is successfully addressing this growing trend. 
The path forward – IQF technology
The ability of the OctoFrost IQF tunnel freezer to maintain separation without blocks or lumps of extremely sticky seafood, results in really good looking IQF seafood products, like IQF shrimp for example, that preserve their natural look and appearance even with intact antennas or tails.
Benefits of frozen seafood industry trends: IQF
With traditional freezing methods, seafood products develop odors and they easily form blocks and lumps during freezing due to their high water content and stickiness. However, the OctoFrost™ tunnel freezer shows very good results due to the unique air control and innovative technical features. Individually quick frozen seafood products with OctoFrost IQF technology is premium IQF seafood that respond to this growing trend.
An added benefit of using IQF technology for freezing seafood, is that the IQF seafood can be portioned as convenient and thawed in a few minutes or even cooked directly from frozen state. Ready meals is the biggest trend on the seafood market nowadays, and perfectly looking IQF seafood supplies this demand.
Innovative seafood processing technology
The new environmental laws and strict fishing policies, as well as innovative solutions in processing and packaging, are also contributing to the increasing demand for frozen fish and seafood worldwide.
The changes of life style, economic potency, globalization and changing taste of consumers has a saying in this interest for luxury seafood products. The last few years brought an extraordinary growth to the frozen seafood market because the demand for convenience food, ready to cook seafood products and premium quality products is rising. All of this aspects helped estimate that the compound annual growth rate (CAGR) for the frozen seafood market will reach 3% between 2016 and 2022.
The IQF market is growing and it is here to stay. The immediate thing you need to consider now as a seafood processor is how to choose the best IQF seafood processing technology in order to be competitive and to be able to explore all of these rising opportunities.
---