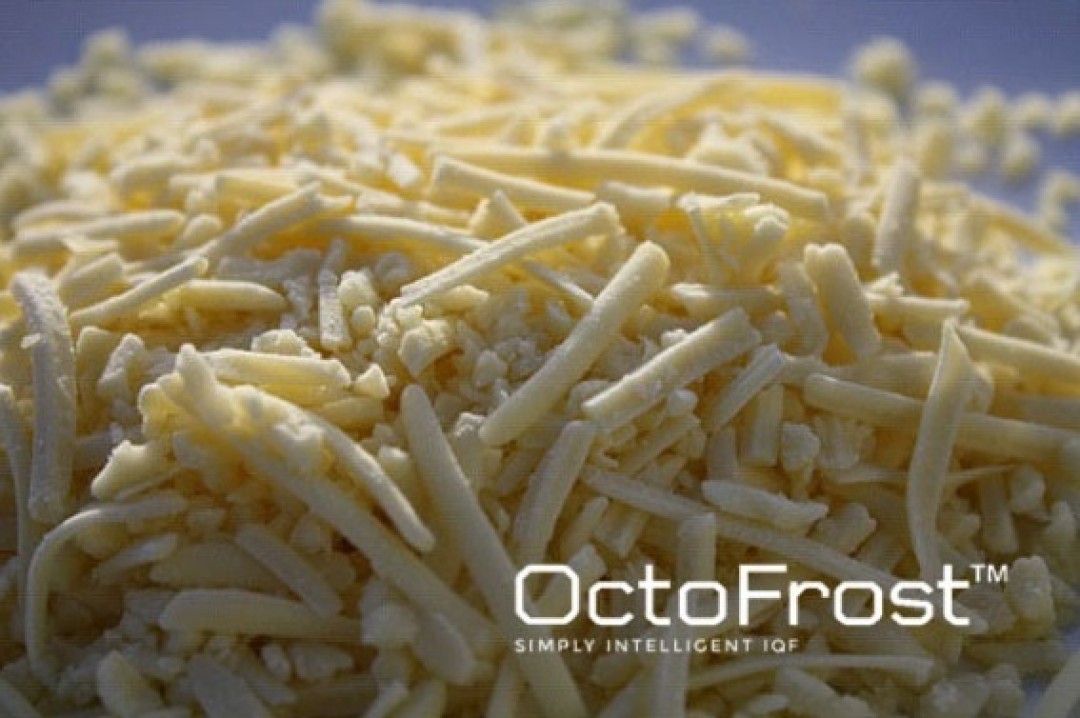 NEW TRENDS ON THE FROZEN FOOD MARKET: IQF CHEESE
There has been a constant growth in the cheese industry over the last 10 years, fueled by the increasing demand for ready to eat meals, healthy snacks, organic cheese as well as higher demands from frozen pizza producers.
Today's consumers ask for convenience, thus manufacturers offer products and packaging solutions that are portable and easy to use. Many manufacturers are trying to make capital on snacking and ready–to–go cheese products as this trend is growing.
Delivering premium quality cheese products is not always easy though, since cheese, as well as most food products cannot last for too long. New product developments around the world are focusing on alternative processing solutions that preserve the cheese qualities while making is easy to use and to preserve.
IQF technology comes with the best solution for this market, with IQF cheese opening up a large market share for fine cheeses and delicate cheese products. Consumers all over the world are able to buy and consume cheese products that were very exclusive, with the help of IQF technology. Also, IQF cheese is a new and high quality frozen product that fits very well in the existing frozen product range for ready meals and ready-to-go products such as IQF vegetables, IQF fruits, IQF meat and IQF seafood. IQF cheese is used for pizza, pasta, salads, antipasti, sandwiches, soups and bakery.
The fact that IQF cheese is easy to use and spread on other food products by the cheese processors, has also contributed to the popularity of IQF cheese on the market of frozen dairies. Choosing the right IQF freezing equipment and method is essential though to the cheese processors, as cheese is a difficult product to preserve.
Food safety is a key element for customers in a modern dairy processing industry, and processors should pay close attention to the type of equipment they are using for freezing IQF cheese. The mono-block design, rounded corners and no joints of the OctoFrost™ IQF tunnel freezer meets the highest requirements on food safety. The open access and exchangeable bedplates guarantees easy, efficient cleaning and further increases the level of food safety control.
What makes IQF cheese so successful is that the IQF cheese preserves the taste and texture of the original product. IQF cheese has a longer shell life and it is easy to handle, frozen or thaw.
---