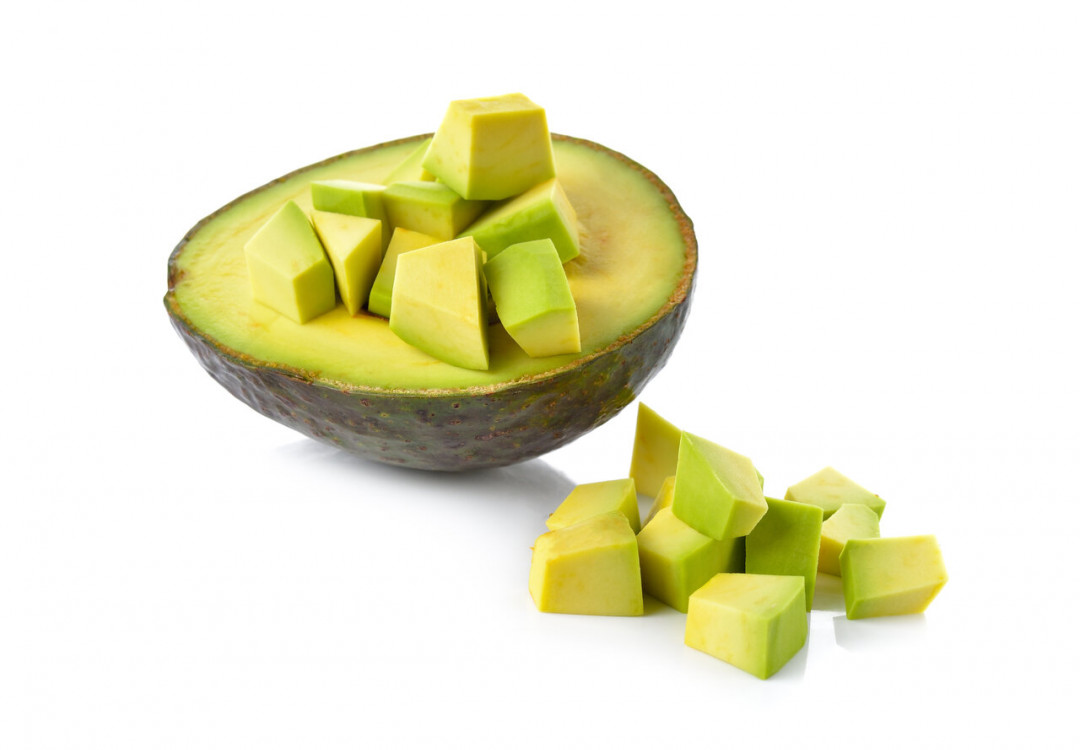 THE IQF FROZEN AVOCADO BRINGS NEW BUSINESS OPPORTUNITIES
The market for fresh processing of avocados is currently facing a number of challenges. A limited supply unable to keep pace with the quickly growing demand, lack of convenience for the consumer with a highly-perishable product, significant food waste, and short shelf-life – are some of the main issues which hinder the development in this sector. With the continuously soaring prices of the fresh produce and no sign of consumption decrease, it is now clear that avocado-eaters are not price-sensitive when it comes to their favorite fruit.
The IQF avocado, however, seems to be able to address all these challenges. With many more avocado varieties suitable for IQF freezing than for fresh export, avocado growers can significantly increase the supply. In addition, with a bag of perfectly-ripen and flavorful IQF frozen avocado in the refrigerator, the customer's need for more convenience is satisfied while the waste problem is solved as well – the consumer can defrost the exact needed amount while the supplier has no wasted product in the logistic chain.
So, are the avocado growers overseeing a highly-potential business opportunity here? Some visionary entrepreneurs have already understood that IQF avocado is the future and are already supplying premium products to big markets such as Europe and US. But let's look closer into these issues and how can this potential be seized.
THE GROWING DEMAND IS ONLY AT ITS BEGINNINGS
Recent reports on the avocado market show that big markets such as China and Western Europe are rapidly developing a taste for avocado. In 2017, China has increased its avocado imports by more than 1,000 times and it is projected to continue to grow.
Europe has increased its consumption by 150% in the last decade which is still 3 times less than in the US, studies on the avocado consumption show – this represents an immense space for development and growth for the avocado suppliers.
The general concern for a healthier lifestyle is fueling the consumption of ready-to-eat salads, with healthy and rich-in-nutrients ingredients, such as avocado. The restaurants, bistros, and salad bars are significantly contributing to this increased demand for avocado worldwide.
PROBLEMS WITH THE FRESH MARKET
Despite the growing consumption of avocado globally, the challenges of the fresh segment cannot be ignored. Ripening problem, food waste, and limited supply – all seem to impair the potential of the avocado market.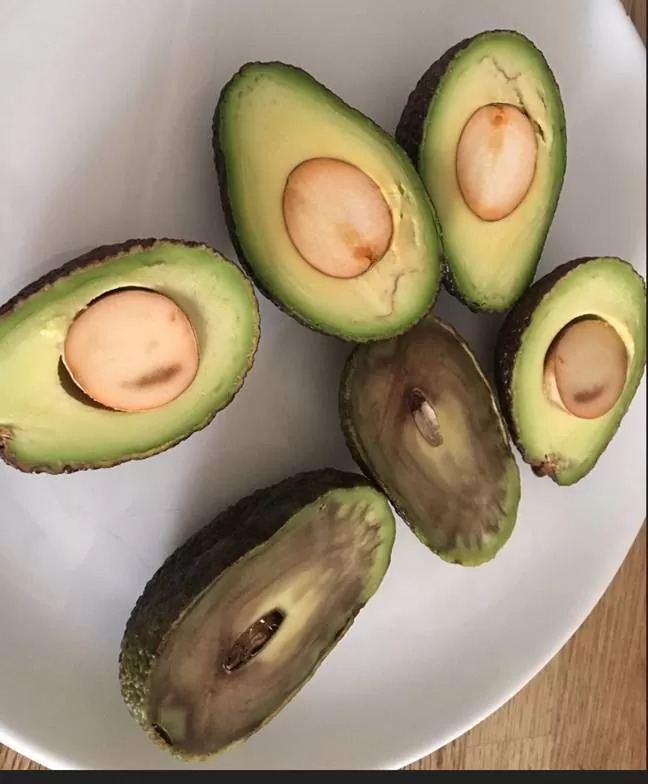 Ripening at the destination is hard to control and can lead to product waste and losses. Tesco has conducted a research among avocado consumers and concluded that "they often struggle with fresh avocados at home as they go off very quickly which can result in a lot of food waste".
For avocado-eaters out there, this is not a foreign reality: when buying an already ripe avocado, chances are high it has already gone bad, yet the unripe ones cannot be consumed immediately which is perceived as an inconvenience.
Probably the greatest challenge of the fresh avocado market is the perishable nature of this fruit which results in a lot of wasted product. UK government's waste advisory body – Wrap, concluded that in UK only, 54,000 tons of stone fruits goes to waste each year (including avocado waste) – out of which 32,000 tons are avoidable. IQF frozen fruits – and IQF frozen avocado being no exception – is a natural and immediate solution to the fruits and vegetables waste problem. In addition, are increasingly making more sustainable and environmentally conscious decisions, therefore the glory-time for IQF avocado is very soon upon us.
Limited supply:
The appetite for this super-fruit seems to continuously grow worldwide. However, the supply from avocado growers does not seem able to meet this demand at the same pace. FreshPlaza states that the expansion of processing avocados became challenging in many parts of the world due to issues such as increasing land prices or a limited supply of young trees.
It is important to mention that only a few types of avocados are suitable for export – however, there are many more varieties which are currently only consumed locally but could excellently fit the global IQF sector.
IQF AVOCADO FOR A MORE CONVENIENT CONSUMER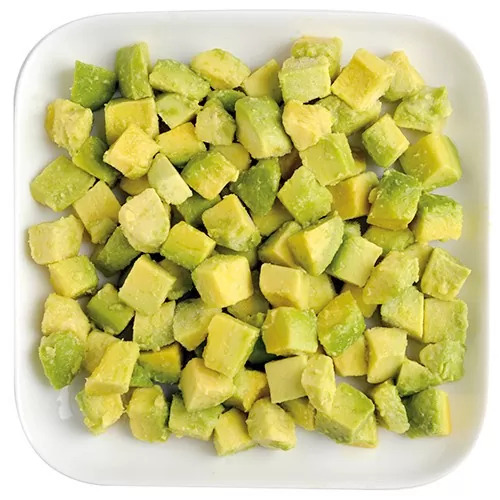 It is clear that the fresh avocado market will not be able to cope with a larger and more demanding pool of consumers in the years to come. The IQF avocado is a viable solution to these challenges and it's not only more convenient and sustainable but also a profitable business model for avocado growers and processors.
Larger supply of IQF frozen avocados
Haas avocados are known for being the most suitable for fresh export due to their thicker skin and therefore able to handle being shipped to distant markets. However, there are many more delicious varieties out there, such as Fuerte or Reina for example. These varieties are bigger and have more meat which makes them more profitable per hectare. However, their thinner skins make them unsuitable for export. When it comes to IQF avocado, the variety and skin thickness does not matter:  with the right equipment for processing IQF avocados, any type of avocado can be transformed into flavorful, natural looking and ready-to-eat frozen avocado.
All in all, the trend for healthier food and an increased consumption of smoothies and juices, together with a growing middle-class income, already leads to the soaring sales of frozen fruits. This is expected to make IQF avocado a very popular product in the frozen food sector.
Convenience and high quality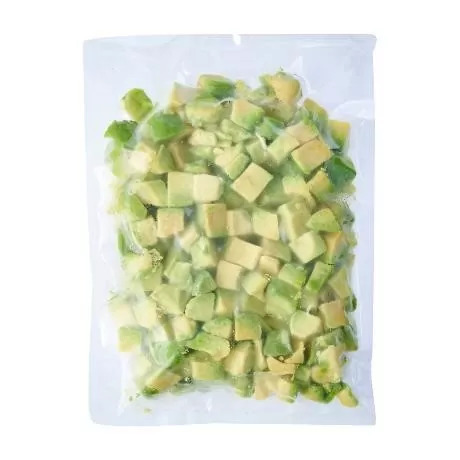 The IQF avocado can be packed and shipped to any place in the world, even by sea due to the significantly longer shelf-life. Furthermore, when freezing IQF avocado – these are harvested at peak ripeness – ensuring that the consumer will enjoy a product full of taste, with maximum nutrients and at any needed time. The convenience of having a ready-to-eat avocado in your own refrigerator and being able to defrost the needed amount only, will surely become the competitive edge of this category.
Your business opportunity
If years back, avocado processing was struggling with bad freezing technologies and was forced to freezer under-ripe avocado, today modern IQF technologies make it possible to freeze perfectly ripe avocado at the source.
Even though many avocado growers are simply not aware that avocados can be successfully IQF frozen, this business opportunity has already been embraced by the most visionary entrepreneurs. They are already supplying premium IQF frozen avocado to some of the biggest retail chains and businesses in the world.
OctoFrost Group has supplied optimal IQF technology to many successful avocado processors around the world. In addition, the OctoFrost Link platform has supported these processors to find new business partners which helped some customers even increase the production and sales of IQF avocado by 30%. This market represents immense potential and OctoFrost is there to support you with the right equipment for processing IQF avocadoes, and help its customers nurture this potential.
For more information read here.
---