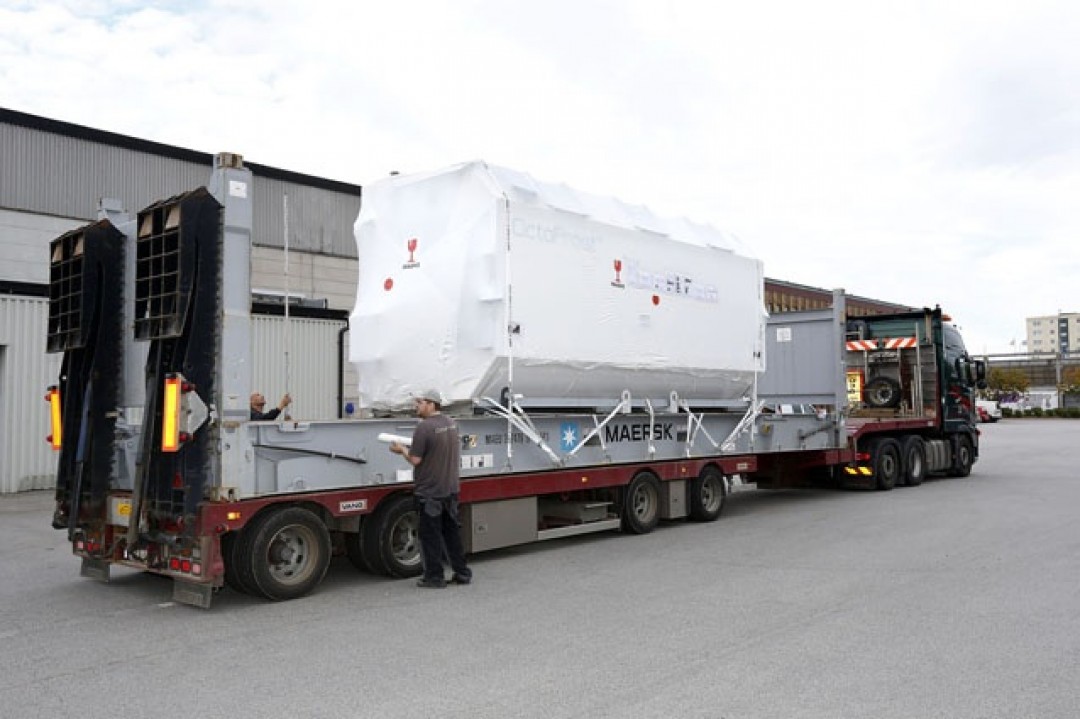 INSTALLATION OF AN IQF FREEZER
Iqf processors have a lot of things to consider when deciding to invest in an Iqf equipment, all from the cost of purchase, energy efficiency, operational costs, technical features, cleanability, quality of the IQF products, production hours and down time, and footprint.
Sometimes iqf processors forget to think about the logistics and installation of the freezer. This is another important factor to consider as the need for assembly and installation of the IQF freezer can affect the normal production in the factory.
Traditional IQF freezers require floor preparation because otherwise it will freeze and crack, damaging not only the floor surface but the unit as well. This together with the assembly of the freezer – traditional iqf freezers are usually big units made from different parts, makes it quite time consuming for iqf processors.
The OctoFrost ™ IQF tunnel freezer is a compact, highly efficient freezer with a small footprint. It is the smallest freezer on the market, usually with up to 50% smaller than any other freezer and not much wider than an up-stream processing line.
The small footprint of the OctoFrost™ isn't the only advantage. In addition, the OctoFrost™ is a ready build machine, easily transported on a regular truck or container ship. OctoFrost™ comes readily tested from the factory and is ready for operation within 2-3 days after arrival thus normal food production in the factory can continue during installation. Because of the compact design of the freezer that rests on its own supporting feet, there is no need for floor preparation, foundation or other fix installations. Also, the air can circulate under the freezer to avoid accumulation of cold in the floor.
Due to its optimal size, the OctoFrost™ IQF tunnel freezer can be moved into the production hall without major arrangements, by just pushing it into the factory using a forklift.
The installation process of an IQF freezer can be quite important for iqf processors because it can save a lot of time and hassle, not only from a logistical point of view but also taking in consideration the operation and production in the factory.
---