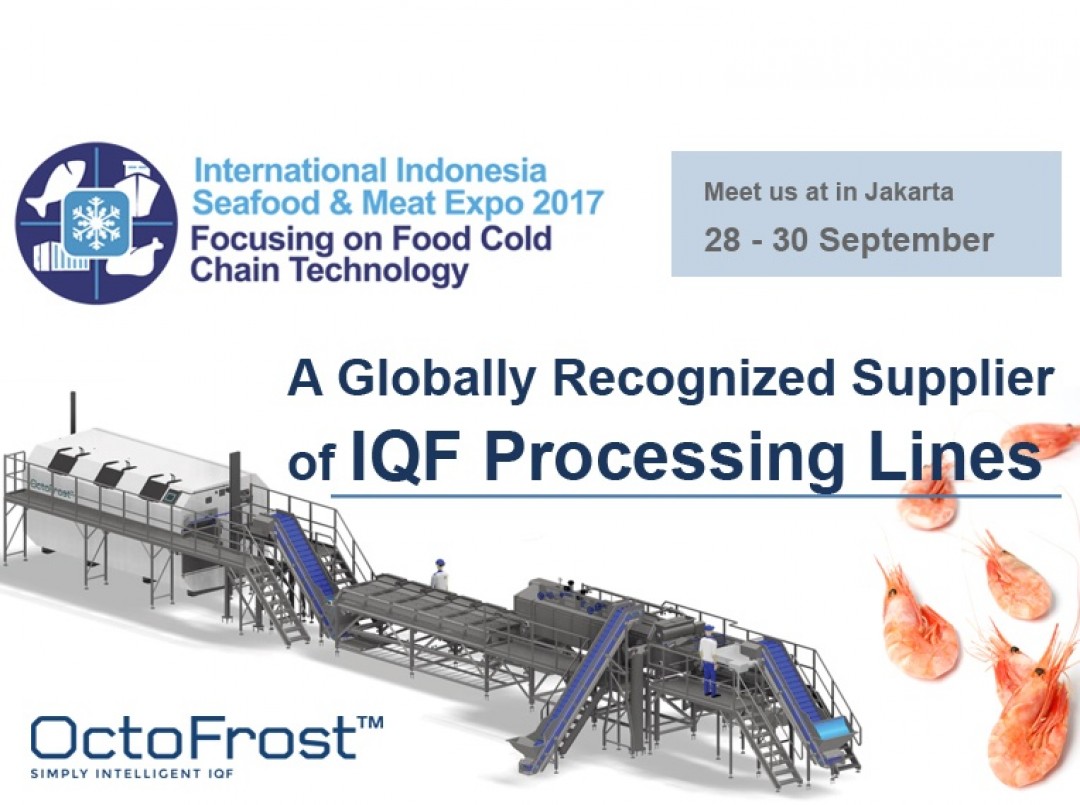 MEET OCTOFROST AT INTERNATIONAL INDONESIA SEAFOOD AND MEAT EXPO 2017
As OctoFrost Group has become the supplier of complete IQF processing line, we invite you to learn more about the innovative processing equipment OctoFrost offers along with the benefits of having a single supplier responsible for your whole processing line, at the International Indonesia Seafood and Meat Expo 2017, which is taking place at JI EXPO Kemayoran, Jakarta during 28 to 30 September, 2017.
"We can now optimize the entire line for the best final result, highest yield, lowest energy consumption bringing the highest value to our customers. Our After Sales activities also benefit from the scale up in the organization and we can be closer to our customers".
 Rasmus Larsson, CEO of OctoFrost Group
See you in Jakarta!
OctoFrost Team
---