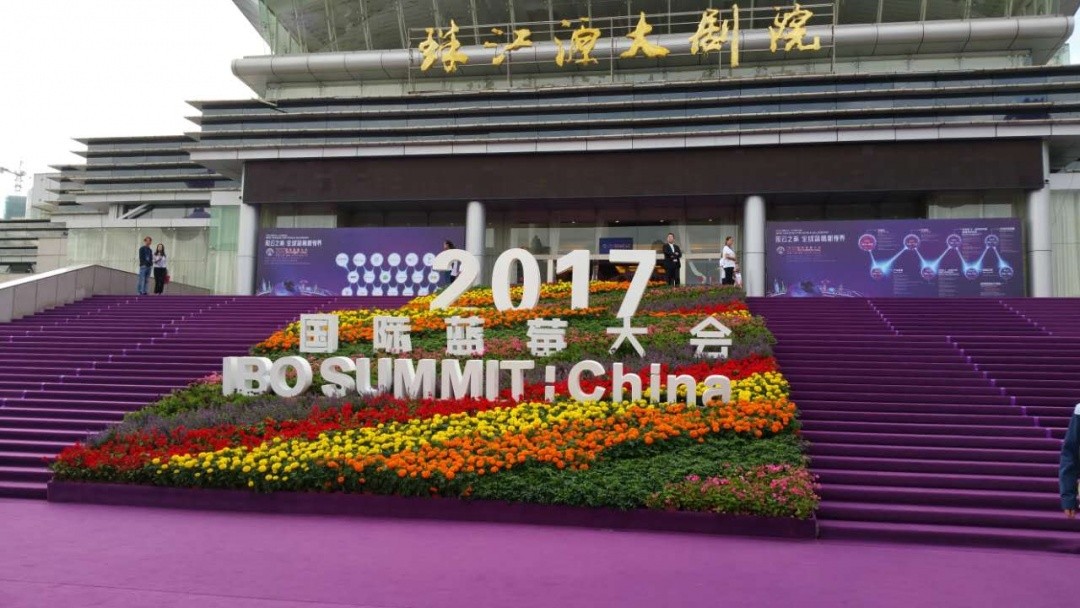 IBO SUMMIT 2017 OPENING A NEW ERA IN THE CHINESE BLUEBERRY INDUSTRY
The International Blueberry Organization (IBO) has held its annual Summit for the first time in China. Blueberry growers and processors have gathered in Yunnan Province for the annual event during September 10th to 12th. OctoFrost has, of course, been present at this important event as well, represented by our Regional Sales Manager, Salina Liang. Salina was proudly showcasing the OctoFrost IQF technology for blueberry growers and opportunities they can find in the IQF sector.
29 representatives from 15 IBO member countries met at the Summit together with hundreds of guests from influential Chinese and international companies. Attendees came from China, Australia, UK, US, Spain, Chile, New Zealand, Mexico and many more countries.
We have learned that in the recent years, China has seen a rapid growth of its blueberry sector. The immense size of the market is attracting more and more blueberry producers from all around the world, the reason why China was selected as the location for the annual Summit. Multiple incentives have been initiated by the Chinese Government with the purpose of supporting blueberries growers. Despite that the blueberry sector is still at incipient stages in China, it is expected to grow fast and bringing great opportunities in a short term. A few giants in blueberry harvest have already stepped in China and established plantations with the newest technologies there are.
OctoFrost has multiple customers IQF freezing blueberries all across the world: from North America to South America and all the way to Europe and Central Asia. The OctoFrost IQF technology has proven to be optimal for the best freezing results when processing blueberries.
OctoFrost frozen IQF blueberries are easier to sell, often at a premium price. The OctoFrost™ quick crust-freezes blueberries and prevents surface cracks or burns, resulting in well separated, naturally looking blueberries. In addition, the unique aerodynamics of the OctoFrost™ creates the optimal fluidization which leads to more profits for blueberry processors due to minimal dehydration of the product and higher yield. And finally, the energy savings while freezing blueberries can reach as high as 30% with OctoFrost™ IQF freezer.
For more information, don't hesitate to get in touch with our regional representative Salina Liang at salina.liang@octofrost.com
---