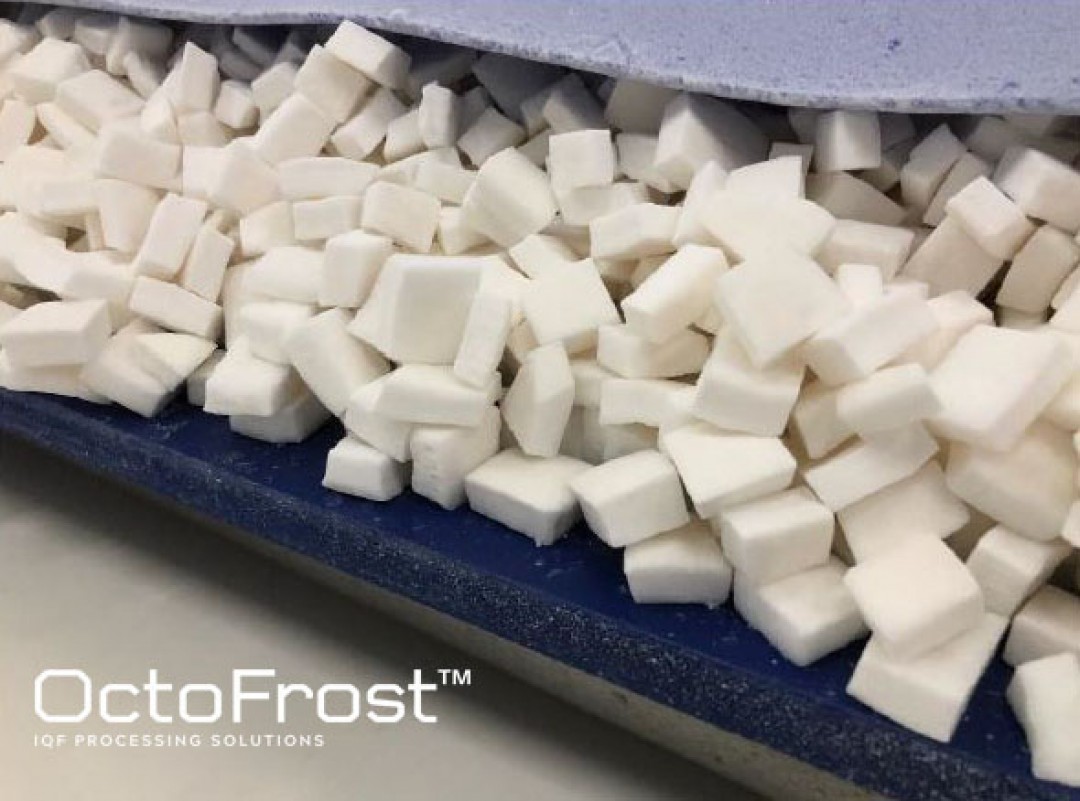 HOW TO ACHIEVE PREMIUM QUALITY IQF COCONUTS
Coconut is one of the fastest growing food products on the market, in fact it's been growing year after year and the market trends project a steadily growth of this product. Coconut is a very versatile fruit as it combines three elements in one: fruit, nut, and seed. Also, it can be used in a variety of ways such as food, sugar, sweet treats, butters, beauty products and more.
Not all suppliers can provide premium quality coconut products because it is quite difficult to keep the natural appearance of the fruit without proper IQF processing. In order to deliver high quality products to the market, there are two major factors to consider: the right pre-treatment and the right freezing technology.
The right pre-treatment
Oxidation is one of the main issues you can encounter when attempting to freeze young coconuts. The unsightly brown specks detract from the quality and natural appearance of the coconut. This can be avoided with proper pre-treatment.
When processing coconut flesh the usual pre-treatment is washing and slicing into chunks or shreds. However, the most important part of the pre-treatment is the blanching process. It's been found that if you blanch young coconuts at a high temperature for a short period of time, it will inactivate the oxidization that leads to brown spots.
The Right Freezing Technology
A very important factor that can substantially improve the freezing result and thus the quality of the IQF coconut is adjusting the fans speed. Due to the light and airiness of coconut shreds, it can fly around in the coil very easily. So, the OctoFrost team recommends a fan speed around 20% to prevent product lost.
Not all IQF technology can adjust the speed of the fans though, but the OctoFrost™ IQF tunnel freezer has several adjustable freezing zones. Each zone can be set to a specific fan speed, and thus create optimal airflow which will prevent the coconuts from sticking together.
In addition, the asymmetric movement of the bedplates plays an important role in maintaining a good product separation.
All of these features help maintain the texture and color of the coconut flesh even after a long thawing period.
It is very exciting that the IQF coconut market is expanding so rapidly. In order to reach new consumers and meet their evolving needs for fresh, natural IQF coconut, it's vital that you invest in the right equipment and sustainable technologies.
---