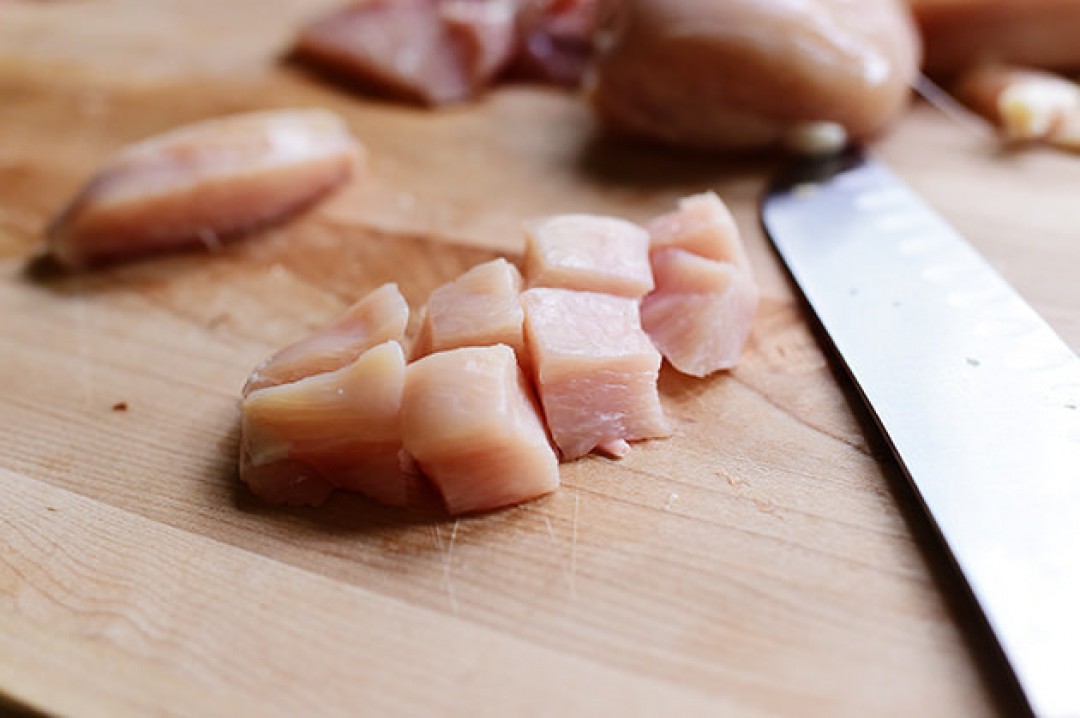 How the OctoFrost IQF tunnel freezer enhances food safety in IQF poultry
Poultry is the cheapest and healthiest source of animal protein in the world. Overall, the meat market has seen steady gains as new markets open globally that previously did not have regular access to animal protein. The worldwide demand for meat, milk, and eggs is set to rapidly increase over the next few years. This is mainly driven by population growth and an expanding middle class of millions of previous poor households who are likely to have an increased discretionary income.
The rising consumption of chicken is expanding due to the extensive search for leaner diets. Consumers are becoming more concerned about fat and cholesterol and are seeking out healthier protein sources with a lower fat content. Chicken meat is an excellent source of protein and it contains less fat than red meat. Also, it is rich in amino acids and is easily digestible. Chicken is on track to becoming the world's most consumed meat, as it accounts for the majority of meat consumption worldwide.
ENSURING THE HIGHEST QUALITY POULTRY
Providing consumers with a quality product in terms of taste and food safety is the main priority of food processors. Therefore, the sanitary status of animal protein is of the utmost importance. By properly storing, cleaning, handling and cooking food, foodborne illnesses can be avoided.
Food processors can deliver the safest product possible by focusing on sanitary design and easy cleaning of their equipment. The greatest challenge in equipment sanitation and prevention of food contamination is machine cleanability. There is a huge need for equipment that is quick and easy to take apart and reassemble with components that are simple to breakdown.
Ensuring reliable food safety is one of the major benefits of the OctoFrost IQF technology. When using the OctoFrost™ IQF tunnel freezer, food safety is ensured by the easily removable bedplates which can be cleaned very quickly outside of the freezer, avoiding cross contamination. In addition to the bedplates, OctoFrost™ IQF tunnel freezer has an efficient Clean-In-Place system which in combination with the sloping surfaces and rounded corners of the freezer, delivers a high quality and safe product after the cleaning process.
FOOD SAFETY IN OCTOFROST™ TUNNEL FREEZER
The focus on food safety in IQF technologies is important in an era when the consumption of frozen foods is steadily shifting towards IQF frozen products of high quality and increased convenience. Ready-made meals are the fastest growing segment of the frozen food industry and there is a huge demand for IQF poultry. Providing high-quality poultry that is convenient, tasty, and safe should be a top priority for food processors who want to fill the void in the frozen food market.
One of the most beneficial features of the OctoFrost™ IQF tunnel freezer is the removable bedplates which include a puzzle system connection. They are a huge benefit to food safety because of the ease at which they can be disassembled, cleaned, and reassembled. This feature makes it possible to freeze many different products and to avoid cross-contamination between batches. The ingenious design features of the OctoFrost™ IQF tunnel freezer makes it possible to thoroughly clean the inside of the freezer. It has lifted the IQF freezing hygiene standards to a new level and helped food processors meet and even exceed the increasing food safety demands from authorities as well as international and domestic food traders.
---