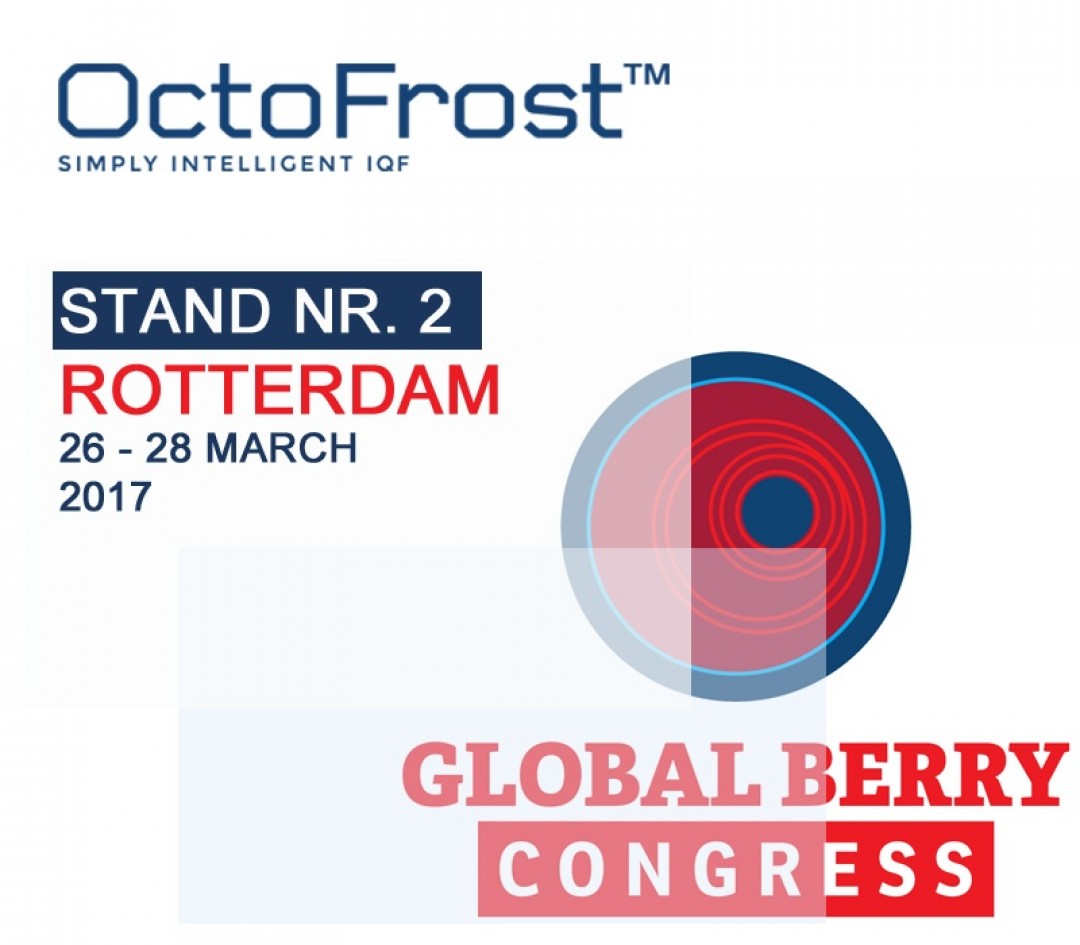 OCTOFROST IS WELCOMING YOU AT GLOBAL BERRY CONGRESS 2017
OctoFrost is pleased to announce that we will be exhibiting at Global Berry Congress 2017, which is taking place in Rotterdam during 27 to 29 March, 2017.
We welcome you to come and learn more about the benefits of the OctoFrost™ technology when freezing IQF berries.
OctoFrost will have the honour to speak during the session: New technologies to meet consumer demand which will start at 14:00 on 28th of March.
We will also be happy to meet you at stand nb. 2, next to the Conference Room.
Don't hesitate to book a meeting by sending your request to sales@octofrost.com.
See you in Rotterdam!
OctoFrost Team
---