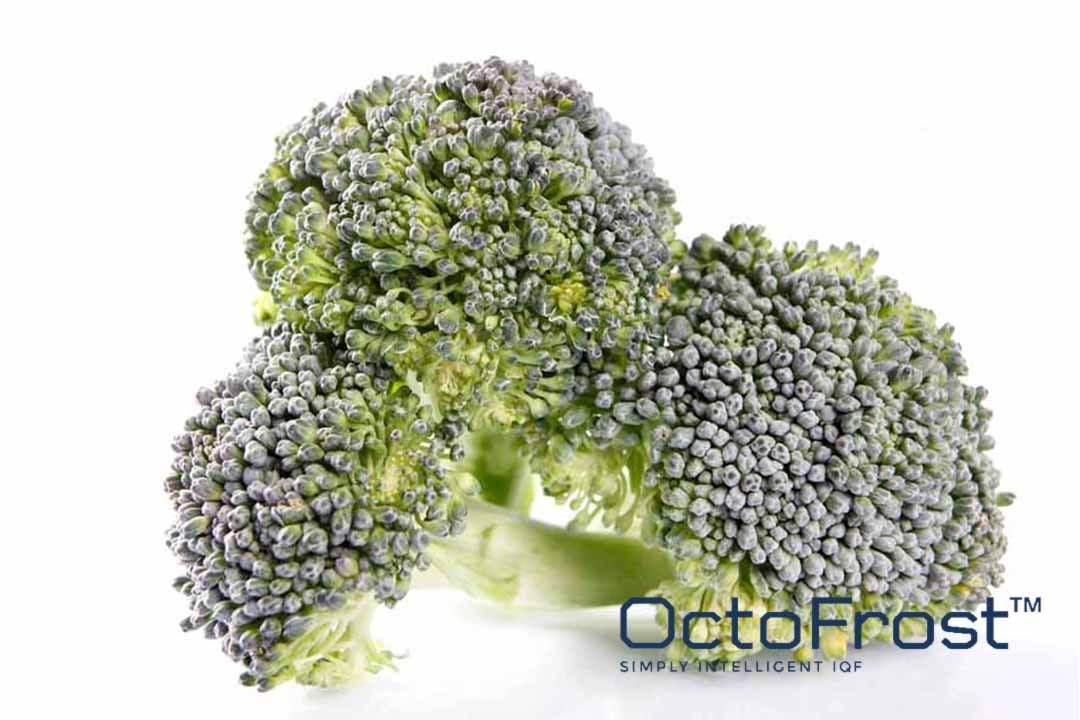 OVERVIEW OF THE WORLD'S FRESH AND IQF BROCCOLI MARKETS
Today, the broccoli market is growing steady all over the globe since consumers find broccoli a highly valuable vegetable for the vitamins, minerals and general healthy content. Over the last 35 years, the consumption of fresh broccoli has increased so much that now, broccoli is the 11th most consumed fresh vegetable.
The top 10 producing countries of fresh broccoli are the China, India, Spain, Mexico, Italy, France, US, Poland, Pakistan and Egypt while the top exporters of fresh broccoli are Spain, Mexico, US, France, China, Italy, Netherlands, Guatemala, Kenya and Jordan.
China accounts for over half of the world's broccoli production and over the past five years China's broccoli production has steadily been on the rise, with growth over this time being estimated at around 20%. India follows China as the second biggest broccoli production, though at some considerable distance. If the Chinese and Indian sectors for broccoli production were to be combined, they would account for over 75% of the world's total.
As technological advancements in agriculture are expected to continue, turning things around seems highly possible in countries currently struggling to achieve the desired output of vegetable production. This means that broccoli production may soon be on an upward trend even in countries where the farming of these vegetable hasn't been a constant priority in the past.
IQF Broccoli
When it comes to the frozen broccoli market, the top leading suppliers of frozen broccoli are China, Ecuador, Mexico, Guatemala, Spain, Poland and Peru. Spain is the largest producer of frozen broccoli in the EU. The country has almost doubled production in the past 14 years, taking it to 111,000 tonnes. 
The impact of broccoli processing lines
According to data released by the Spanish association of frozen vegetables producers (ASEVEC), around 93% of the total frozen production was exported, corresponding to 103,000 tonnes. In 2015, broccoli production ranked on top of the list of frozen vegetables followed by green peas (96,000 tonnes) peppers (83,300 tonnes), cauliflower (35,000 tonnes) and spinach (34,000). Regarding the production of frozen specialties, broccoli ranks second - right after mixed frozen products, with a share of 13% volume of the total production.
The growing demand for high quality products, is expanding both the fresh and IQF broccoli markets. It will be interesting to watch and analyse how the dynamics in the industry will shape the broccoli market worldwide in the coming years.
---