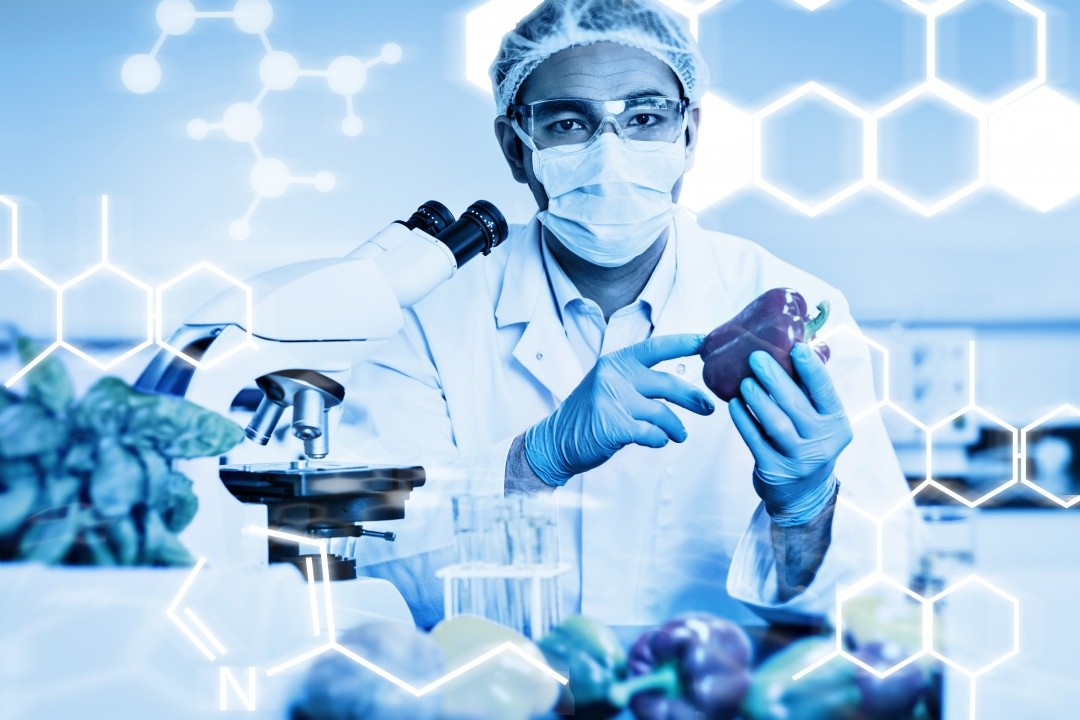 WHAT IT TAKES FOR A RELIABLE FOOD SAFETY IN IQF FREEZING?
In the light of the recent and unfortunate Listeria monocytogenes outbreaks among some well-known IQF processors from North America and Japan, food safety has gained an increasing attention among food processors around the world. Safety alerts have been raised and large amounts of IQF frozen vegetables have been recalled from the US, Canada and Japan's market after discovering that dozens of IQF vegetables brands were contaminated with Listeria monocytogenes. The American Frozen Food Institute (AFFI) has recently published an article with strong emphasis on the importance of food safety and has called it their number one priority. The Institute is delivering numerous webinars in order to insure that its members are fully aware of the new actions to be undertaken by the U.S. Food and Drug Administration's (FDA) for preventing listeria and other foodborne illness outbreaks.
Food processors are fully aware of the heavy responsibility they have in providing safe food to their end customers and the pressure is increasing after unfortunate incidents like this. But how can the chances of listeria contamination be decreased to minimum during freezing process? OctoFrost IQF technology could be one important answer to this challenge. OctoFrost has always considered food safety as a top priority when designing its IQF freezer and it presents some truly ingenious design features which have lifted IQF freezing hygiene to a new level. Today OctoFrost™ IQF freezer is widely recognized as the most hygienic freezer on the market.
Probably one of the most important features of the OctoFrost IQF features, which benefits food safety enormously is its removable bed plates. OctoFrost™ freezer doesn't use any belts as these represent major food safety risks and can become sources for bacteria build-up.The OctoFrost bedplates can be easily removed from the freezer for easy and thorough cleaning which also offers the possibility to freeze different products without the risk of cross contamination. With spare bed plates downtime for cleaning can be kept to a minimum, therefore the quality of the cleaning is not compromised by the time pressure.
Another important design feature of the OctoFrost IQF freezer which lifts the food safety standards, is the mono-block freezer body. There are no groves or joints that can accumulate water and permit bacteria to hide and grow in OctoFrost freezer. Additionally the insulation is made of a non-hygroscopic material which means it doesn't absorb water or moisture and therefore there is no favorable environment for bacteria to grow.
OctoFrost freezer has also an automatic foam cleaning system which is available for both cleaning and disinfection of the whole freezer, while its easily accessible inspection hatches make it easy to clean the freezer from the outside. Furthermore, OctoFrost™ has developed a highly efficient coil cleaning system which insures a clean coil in the freezer and the possibility of opening the lateral door gives the great advantage of total access to clean the rear side of the freezer.
All in all, OctoFrost IQF technology is a step forward towards a more reliable food safety in the IQF freezing market and it is meeting the increasing Food Safety demands from authorities and international or domestic food traders. It is however always up to the processors themselves to benefit of all these promising features and make their best by fully committing to produce safe IQF products.
This is what some of OctoFrost customers have to say about this technology:
"Langnese-Iglo sought an IQF freezer that with respect to the hygienic designs, performance and operational costs should represent a clear improvement to traditional IQF freezer. These improvements were found in the OctoFrost™. Thanks to its design and ease of sanitation, fast product changes now became possible."
Dr. Markus Wollenweber, Unilever, Langnese-Iglo, Germany
"The OctoFrost™ has now been in production two years with top results on our laboratory sanitation tests (HACCP). This is especially important for us as we produce ready meat products meal. Nowadays the OctoFrost™ is in two-shift production. We mean that this freezer represents new innovative thinking. Access is excellent. Sanitation is both easy and time-saving. Service and maintenance is to a minimum. We are very happy with this freezer."
Anders Svensson, Production Manager, Scan Foods, Sweden
---