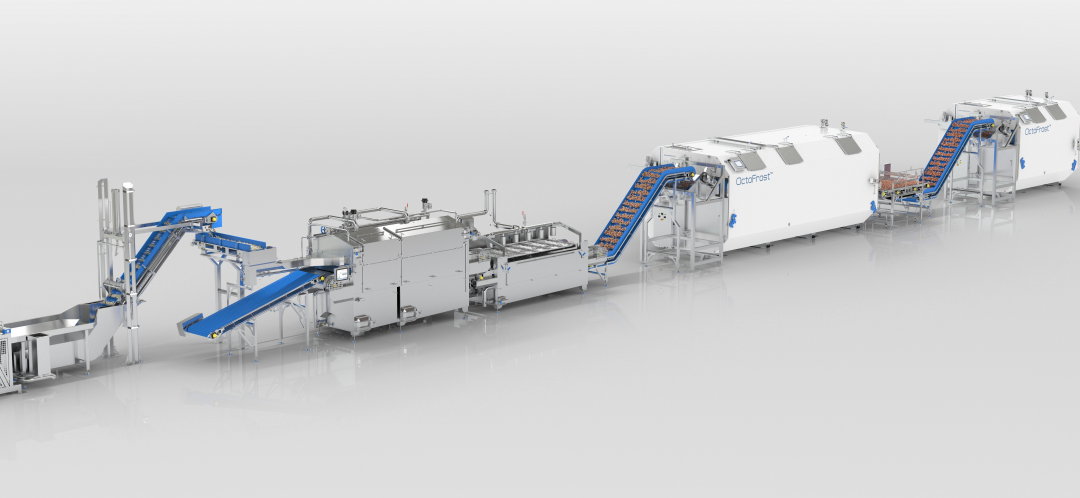 OctoFrost releases 3D animation illustrating IQF shrimp processing
OctoFrost released a 3D animation of its innovative IQF Shrimp Processing Line
The detailed and graphic representation of each part of the equipment shows how they work together to achieve a smooth process and superior product quality. The IQF Shrimp Processing Line 3D video features a Bin Tipper and Wet Feed Bunker, Flow Control Infeed Belt, OctoFrost Cooker, IF Chiller and the IQF Freezer, which furthers the understanding of the line and the processes within.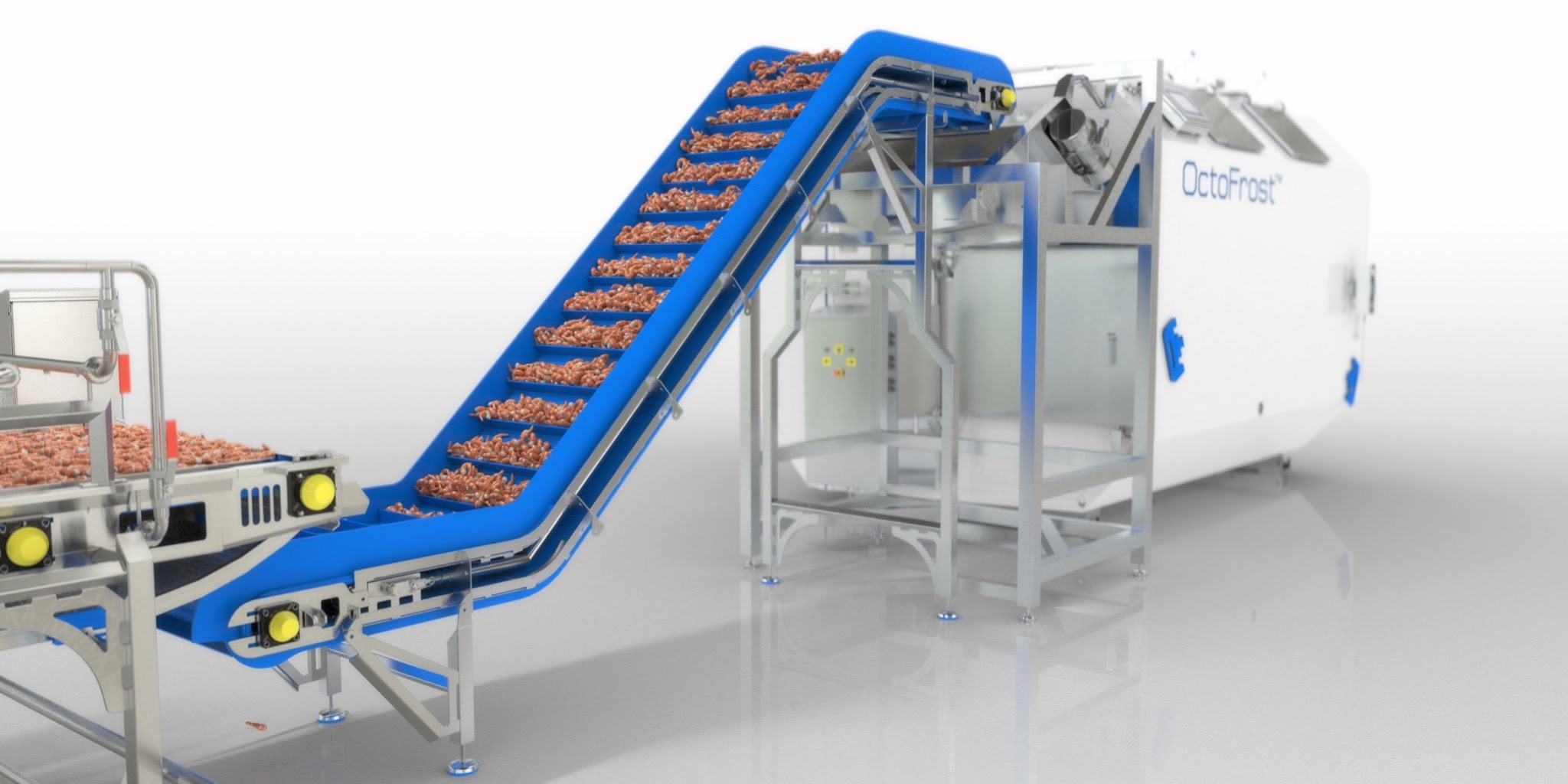 With a focus on shrimp processing, the animation details features of the technology that allow it to achieve:
Flow control

Product separation

Temperature control

Quick heat transfer

High cooking yield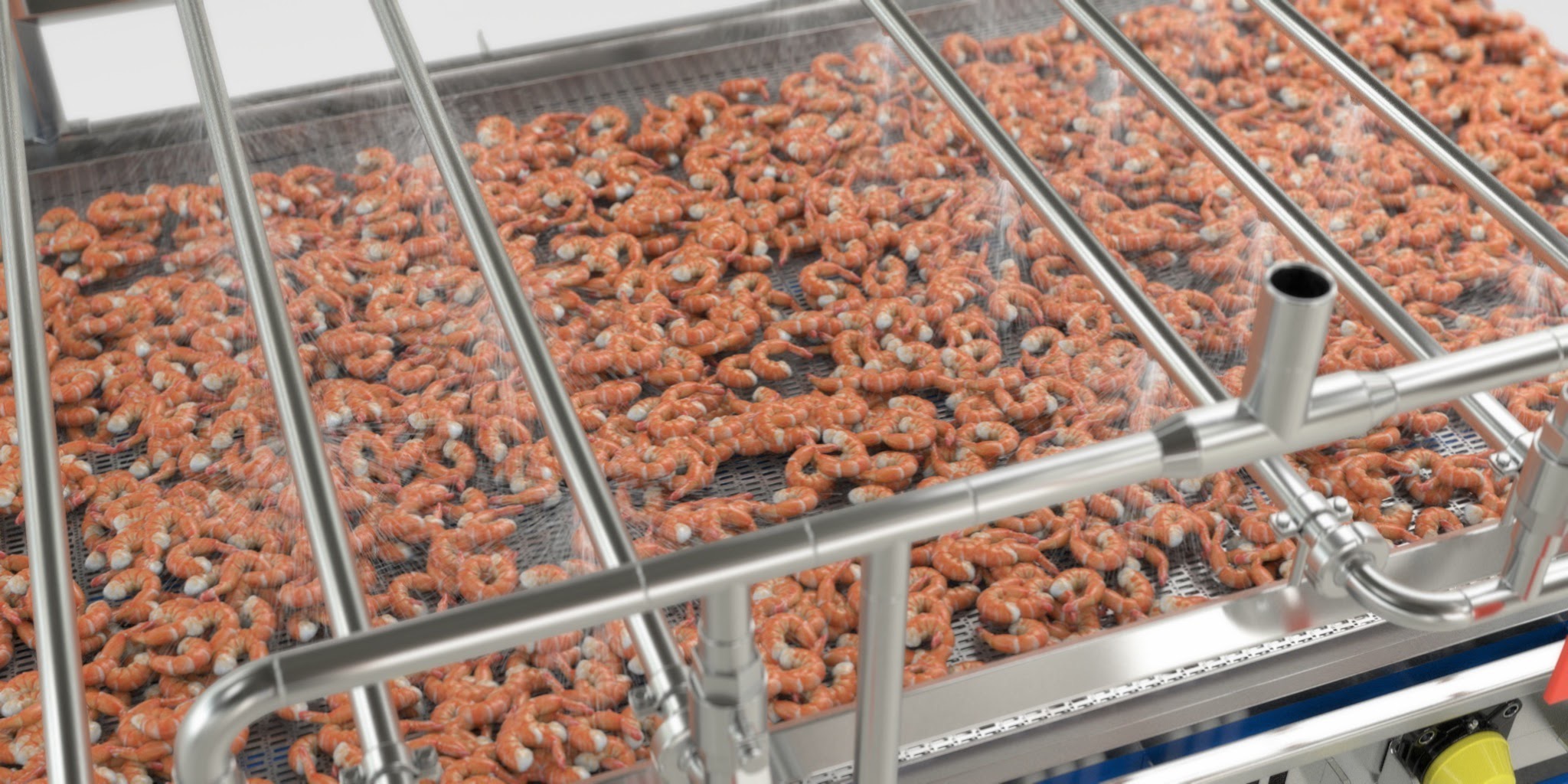 "The cooker design makes cooking time perfectly controlled. The water showers create the precise temperature control and by using water, shrimps are evenly cooked through conduction. This cooker can really control the temperature hitting the product."
~ Marine Gold Products, Thailand
Keeping product quality a top priority, the OctoFrost Shrimp Cooker is designed with three temperature zones to prevent protein loss and overcooking. The uniquely designed rainwater shower system can penetrate a thick layer of shrimps, allowing for a greater volume of product to be processed.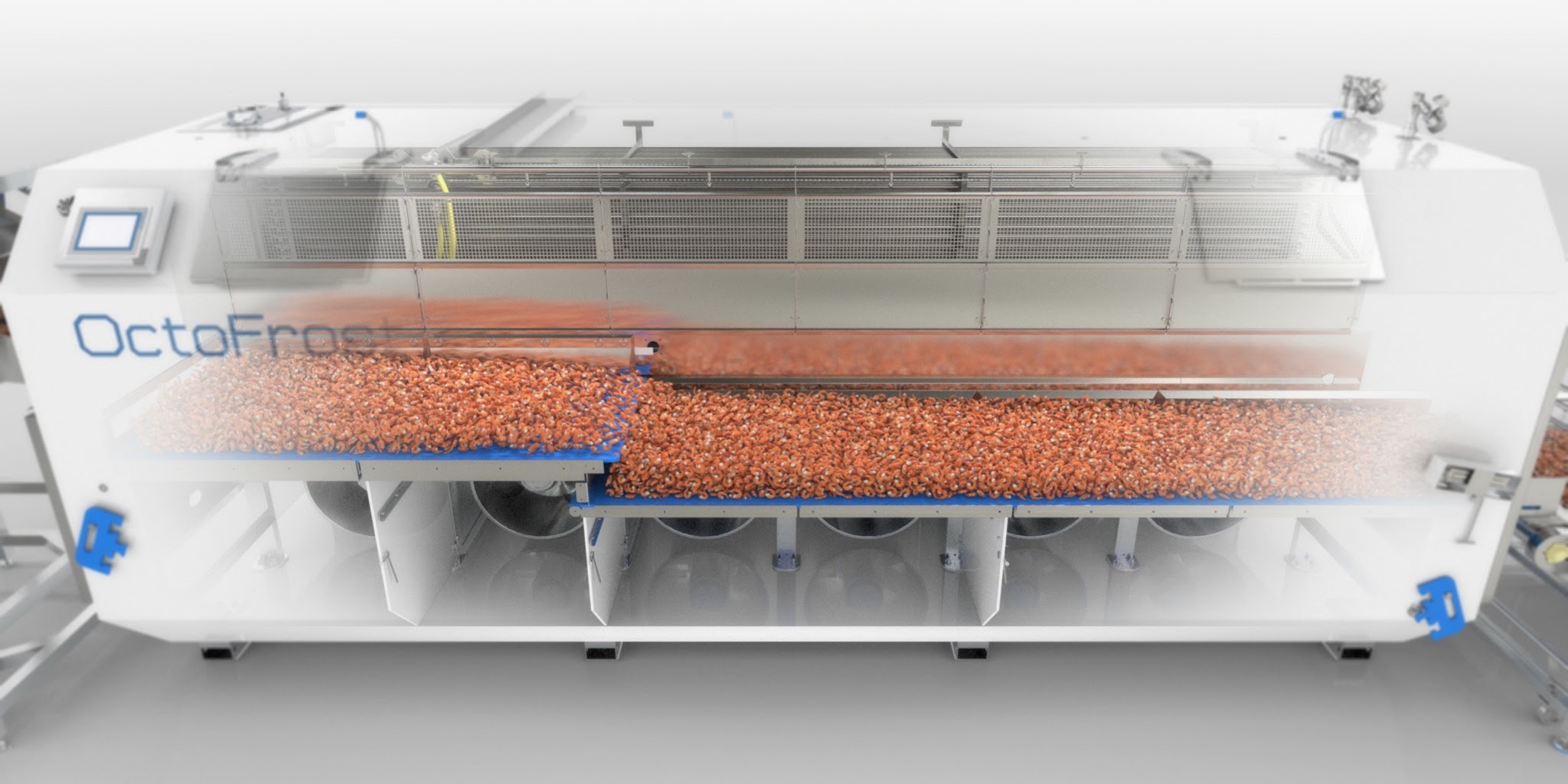 The OctoFrost IQF Shrimp Freezing works in a two-step process; by cooling the product core with ice cold water in the IQF Chiller and then freezing it in the IQF Freezer. Additionally, the shrimp is passed through a glaze hardener before being frozen again. The glazing process is equipped with two points of motion to ensure product separation.
With the help of 3D visualization, concepts like fluidization through unique air-flow dynamics are made more concrete, which aim to provide faster chilling and higher energy efficiency. Processors can also opt for optional features in the IQF Freezer that include bedplate vibrator, waveplate, or a pulsator, to achieve unparalleled product separation.
Among the important features of the line are the easy-to-exchange bedplates with a puzzle connection. This allows for cleaning and sanitation outside the freezer while avoiding cross-contamination of different batches of products. The line is also equipped with a coil Snow Removal System for efficient foaming cleaning and rinsing.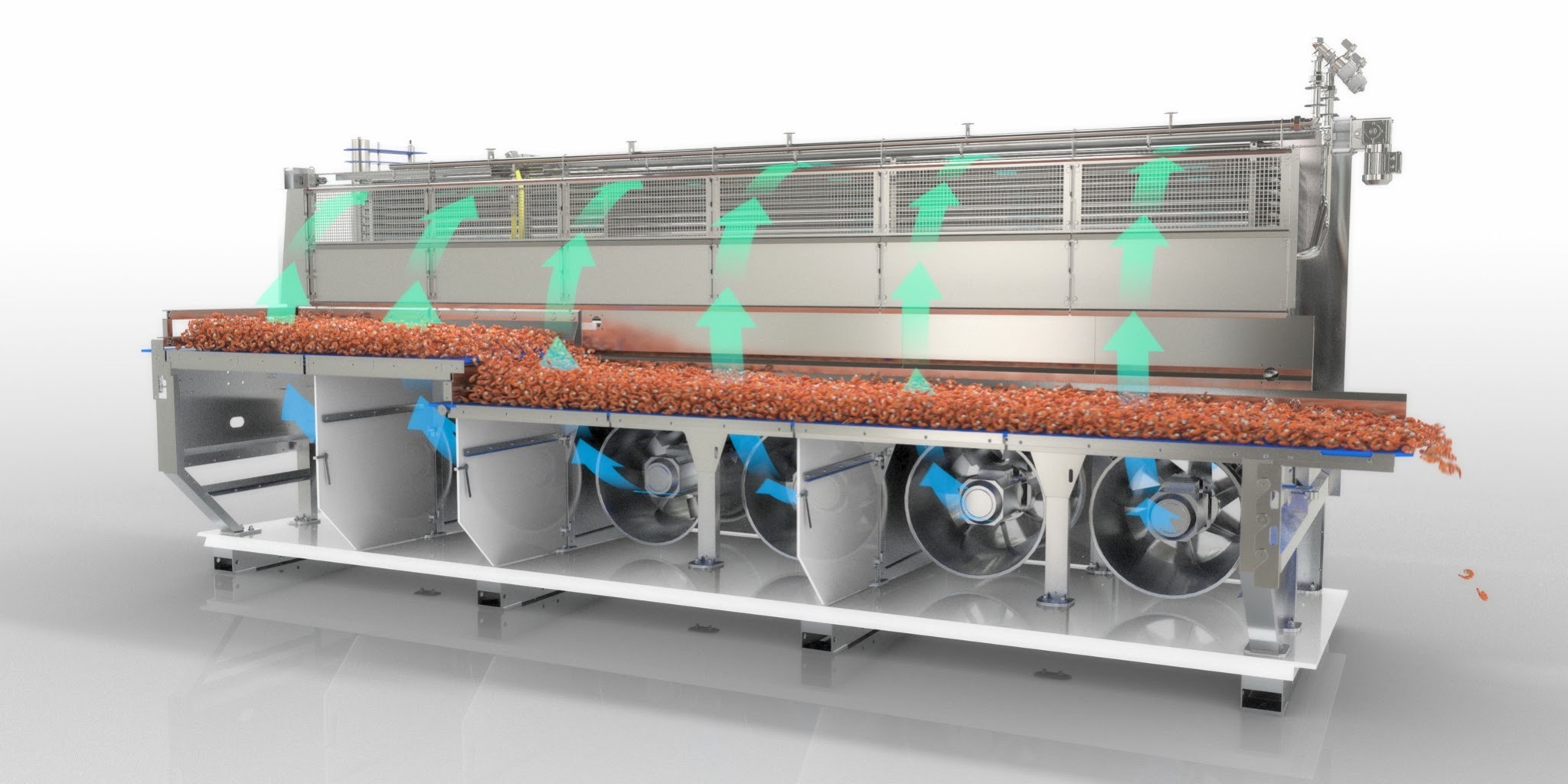 The characteristics of OctoFrost IQF Shrimp Processing Line set it apart in the industry. By achieving higher energy efficiency and food yield, OctoFrost succeeds in ensuring food safety for shrimp processors around the globe.
---